Truman Democracy Fellows
The Truman Democracy Fellows program is for Truman Scholars interested in pursuing electoral politics. Sessions will be led by senior figures with experience in electoral politics, primarily Truman Scholars but others as well.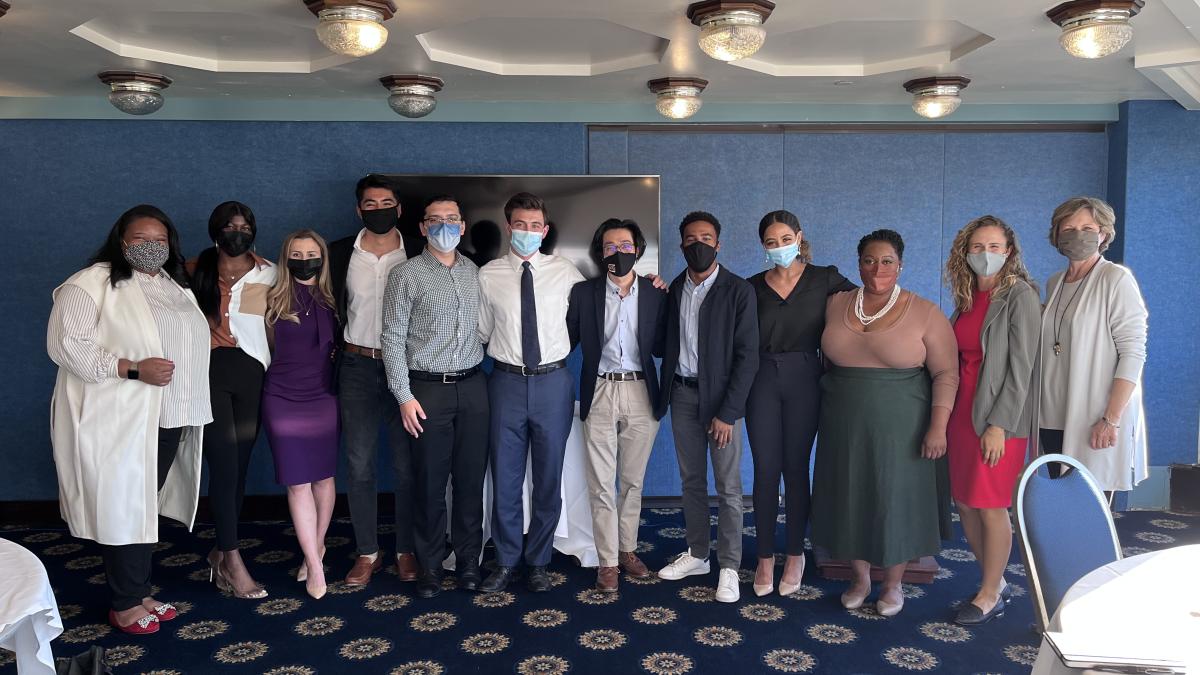 Participants help to decide topics covered, but some subjects discussed include the following: 
working with party leaders 
cultivating donors and raising money 
navigating election law 
assessing local versus federal races 
building a campaign apparatus 
approaches to media – old and new  
running a campaign 
attracting allies and building coalitions 
balancing personal life with public office 
The program is designed so that participants: (1) develop knowledge of the key issues and challenges associated with the electoral process, (2) build community among one another — Truman Scholars actively planning to pursue electoral politics, and (3) become better prepared to succeed in the electoral arena. 
 
The class of fellows will be small — limited to 15-20 Truman Scholars — and sessions will be off-the-record to encourage candor and an open exchange of ideas. The program is for Truman Scholars of all ages and political stripes. 
Speakers for the inaugural Democracy Fellows Program in 2013 included:  
Stacey Abrams (MS, 94), House Minority Leader, Georgia General Assembly 
Jules Bailey (OR 00), Oregon State Representative 
Chris Coons (DE 83), U.S. Senator for Delaware 
Ted Deutch (PA 86), Member of Congress from Florida 
Heidi Heitkamp, U.S. Senator for North Dakota 
Dayne Walling (MI 95), Mayor of Flint, MI 
Introducing the 2021 Truman Democracy Fellows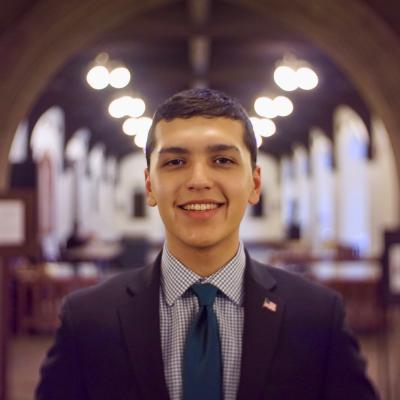 Rodrigo Estrada
Rodrigo Estrada (TX 20) serves as an economic development specialist for the U.S. Department of Commerce's Economic Development Administration. In his role at the Austin regional office, Rodrigo helps economically distressed communities and federally recognized tribes recover from the impacts of the coronavirus pandemic. Rodrigo is a graduate of the University of Chicago, where he earned his bachelor's degree in economics and master's degree in international relations with honors. He is originally from El Paso, Texas, and is passionate about empowering under-resourced border communities. He actively serves his community as a community volunteer leader for the American Red Cross El Paso Chapter and as a board commissioner for the El Paso County Ethics Commission.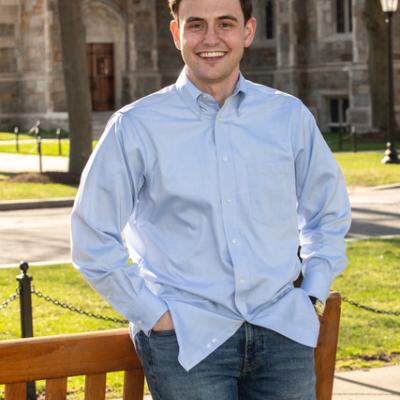 Max German
Max German (MA 21) is a second-semester senior at Boston College, where he is majoring in political science with a minor in Islamic civilization studies. Long active in campaigns at the municipal, state, and federal levels, he seeks to integrate his community activism with electoral campaigns. The culmination of this was leading a grassroots voter registration drive while interning at the Massachusetts Democratic Party. This experience led Max to see a gap between politics and the people, which motivated him to run for – and win – a seat on his town's legislative body. Since then, Max has balanced being a public servant, student, and campaign volunteer, most notably, on Joseph P. Kennedy III's 2020 Senate race, for where he worked on advance, in the field, and on communications. Now, Max interns at the Massachusetts AFL-CIO, where he works on the Coalition to Protect Workers' Rights to defeat Big Gig's attempt to strip basic economic rights and protections from workers.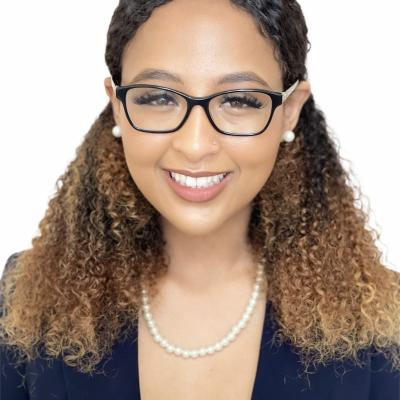 Raie Gessesse
Raie Gessesse (MN 19) is a fierce leader with more than seven years of experience organizing in her community to build the power of young women, especially young women of color. At age 18, she was appointed by former Minnesota Governor Mark Dayton to serve as a member of the nation's first-ever Young Women's Cabinet. In this role, she has worked to elevate the voices of hundreds of young women across the state, informing law and policy at the local, state, and national levels. Most recently, she served as the inaugural Midwest Program Manager for IGNITE National, one of the country's largest young women's political organizations dedicated to training the next generation of political leaders. In her role, she expanded IGNITE's presence across the region, including tools needed to run for elected office. In 2020, Raie graduated from Hamline University with a bachelor's in public health and political science, earning highest honors and being named Phi Beta Kappa. Currently, Raie is pursuing an MPP degree from the Harvard Kennedy School as a 2021 Paul and Daisy Soros Fellow and 2021 Center for Public Leadership Fellow.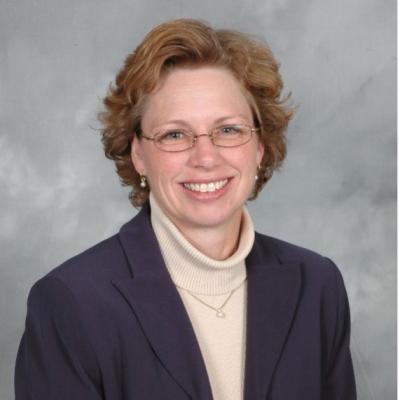 Kathy Hawk
Kathy Hawk (ND 84) has more than 30 years of experience across the fields of national security, intelligence, international relations, and public affairs. She currently serves as the chief of strategy and enterprise assessment in the Office of the Under Secretary of Defense for Intelligence and Security. Previously, she served as the office's Indo-Pacific branch chief for, as a university professor and researcher, a Foreign Service Officer, a press secretary on Capitol Hill, and deployed overseas twice as a senior Navy Reserve Officer in support of counterterrorism missions. Kathy grew up in politics: both of her parents ran for – and held – political office. Outside of her periods of federal service, she has organized and run political campaigns for the state legislature, judiciary, and Congress.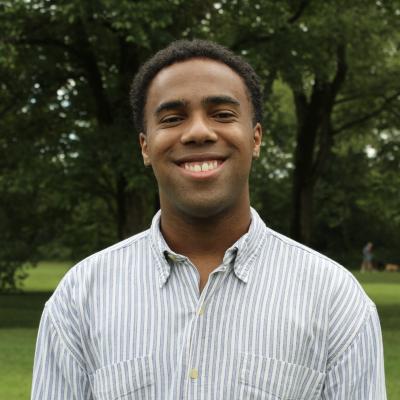 Henry Hicks
Originally from Nashville, Henry Hicks (TN 20) currently lives in Washington, where he works as the assistant to the Board of Directors at AmeriCorps. Henry is a recent graduate of Oberlin College, where he earned degrees with highest honors in comparative American studies and creative writing. On campus, he served as student body president, as a representative on the Presidential Initiative for Racial Equity and Diversity, and as editor-in-chief of the Plum Creek Review, Oberlin's oldest literary magazine. His research at Oberlin focused on the American South and revised campaign organizing tactics intended to empower communities. Henry has worked for The Equity Alliance, as a field organizer on the Kamala Harris For the People campaign, and in the offices of U.S. Representative Jim Cooper and U.S. Senator Sherrod Brown. He is passionate about voting rights, mutual aid, and racial justice, and hopes to continue his education by earning an MPA.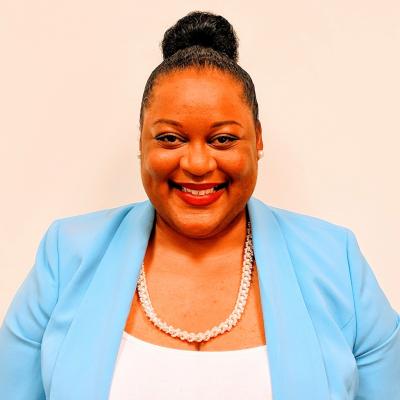 LaShunda Hill
LaShunda Hill (TN 09) is a youth advocate committed to positively transforming the systems that impact the lives of youth navigating risk, so they are restorative and healing, instead of retributive and harmful. She believes that every child deserves opportunity, love, and support that heals their trauma and allows them to rebound from mistakes. As the first executive director of the Office for Students in the Care of the District of Columbia within the Office of the Deputy Mayor for Education, LaShunda strengthens educational and workforce development services for students who touch the District's child welfare and justice systems. Previously, she led juvenile justice reform across states to abolish juvenile life without parole, reduce the use of juvenile incarceration, and increase the use of community-based services. Informing her policy work, LaShunda has worked directly with youth and families providing in-home therapeutic services and co-founded a college preparatory program for opportunity youth. LaShunda graduated from the University of Tennessee at Chattanooga, earning a bachelor's degree in international studies, public policy, and sociology. She also holds an EdM in adolescent prevention science and practice from the Harvard Graduate School of Education, and a JD from Georgetown University Law Center.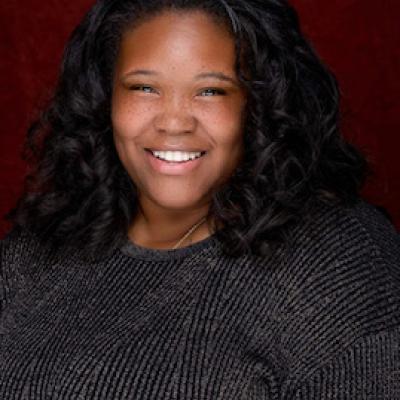 Cassandra James
Cassandra James (CA 21) is a senior community development specialist for the Mayor's Office of Housing and Community Development in San Francisco. Through this work, Cassandra promotes greater equity by overseeing the distribution of HUD Community Development Block Grant funds, General Funds, and Housing Trust Funds to community-based organizations that provide a variety of social services to low- and moderate-income residents. Recently, she was appointed to the Housing and Community Development Commission for the city of Vallejo, California. She is a nontraditional student at Mills College in Oakland, and will earn a bachelor's degree in politics, economics, policy, and law in December 2021. After graduation, she will continue at Mills to pursue a master's in public policy. When not at work or school, Cassandra sits on numerous boards, including serving as the New Leaders Council's Oakland board co-director, for which she cultivates a new approach to leadership through training and collaboration. Her favorite thing is enjoying her family.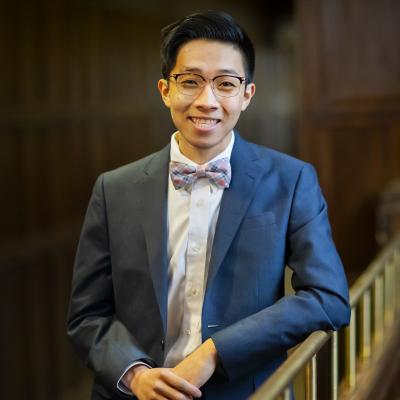 Louis Lin
Louis Lin (PA 19) is the eviction diversion project coordinator at Philadelphia Legal Assistance, where he works on housing issues. He helps administer the City's Eviction Diversion Program that was created during COVID and has cut yearly evictions from 20,000 to 5,000. He is also pursuing his MPH at the University of Pennsylvania, where he focuses on immigrant health and policy. Louis is passionate about health and education, specifically as they relate to low-income immigrant communities. He plans to attend law school and spend his career serving immigrants and advocating for more just policies. In 2017, Louis became the youngest elected Asian American in Pennsylvania, serving as Judge of Elections on his Election Board. He is currently the Membership Chair of Philadelphia Young Democrats and holds various leadership positions in the American Public Health Association as part of the School Health and Wellness Section and the Student Assembly. Louis is a proud 2020 first-generation college graduate from the University of Pennsylvania and dog dad of an adorable dog named Ruth!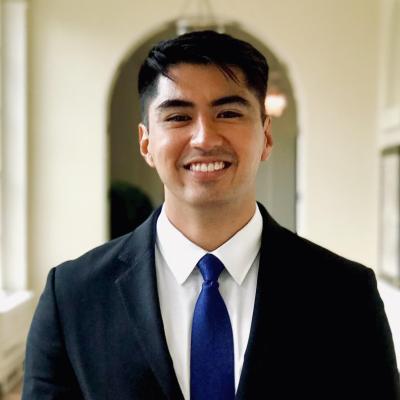 Machmud Makhumudov
Machmud Makhumudov (GA 15) is a policy advisor in the White House Office on COVID Response, where he works on the United States' international vaccine donation program, as well as the state and local intergovernmental affairs team. Previously, he worked on both the Biden-Harris Presidential Transition and the Biden 2020 presidential campaign. An Uzbek-Uighur immigrant, Machmud was born in Tashkent and came to the United States with his family in 1995. He grew up in metro Atlanta, where he developed a healthy interest in unhealthy Southern cuisine. Despite his fondness for fried chicken, Machmud was recruited to play baseball at Oberlin College in Ohio, where he earned a bachelor's in politics in 2016, was named a Truman Scholar, and learned the proper definition of a winter jacket. He then earned an MPhil in politics (political theory) at the University of Oxford, where he was a Rhodes Scholar and brought low efforts of skill and high levels of enthusiasm to the varsity American football team. Machmud plans to attend law school in the fall of 2022 and is excited to return to his hometown to work on transportation, environmental sustainability, and immigration issues.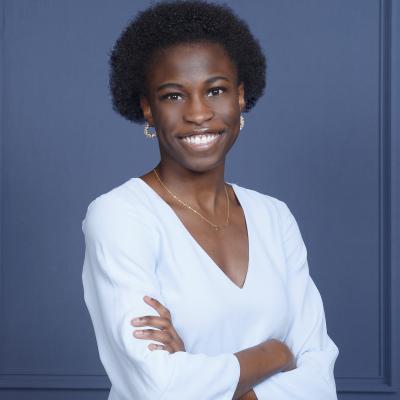 Ara Omotowa
Ara Omotowa (ID 21) is a senior studying government and African American studies at Harvard University. Since a young age, Ara has practiced her passion for activism and public policy, from serving as the Youth Mayor for the City of Ammon, Idaho's Mayoral Youth Advisory Council, to working as a page for the Idaho State Senate's Education Committee, to organizing with her peers around issues of gun violence, affirmative action, and protecting survivors of sexual assault. She spent much of her time in college serving as the political action chair for the Association of Black Harvard Women, conducting voter education workshops in the Greater Boston area, and serving in various other leadership roles focused on diversity and inclusion. These experiences helped to inform her work for the Congressional Black Caucus Foundation, the Lawyers' Committee's Election Protection Commission, and as an intern for U.S. Senator Elizabeth Warren. As she currently writes her undergraduate thesis on #EndSARS and how the social identity of first-generation Black Americans influences their political activism, Ara intends to continue learning new theories of change to better understand her own place in American democracy and global movements towards Black liberation.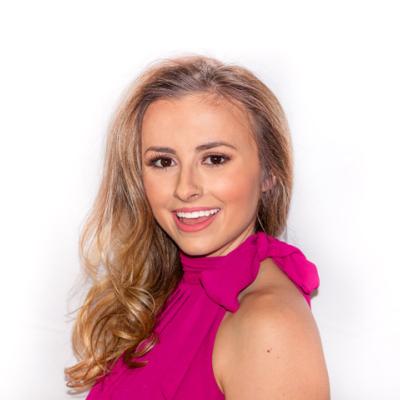 Hayden Richardson
Hayden Richardson (NE 20) is a Truman-Albright Fellow with the Stennis Center and associate at Shatter Fund. She graduated with honors from Northwestern University, double majoring in political science and legal studies. Hayden was awarded the Political Science Janda Prize for top honors thesis—Cheerleading at Northwestern University: A Case Study of Institutional Failure—which received widespread attention, cited in The New York Times and read in faculty and Board of Trustee hearings. Elected among its 150 graduates for embodying the department's values, Hayden was elected as Political Science Senior Marshal. Outside of academia, Hayden was a letter-winning collegiate athlete and team lead, and served as a campaign coordinator and image consultant for two state-level campaigns. Hayden drafted and promoted LB 1126, legislation which allocates funding for the backlog of rape kits in Nebraska and guarantees fundamental human rights to survivors of sexual violence.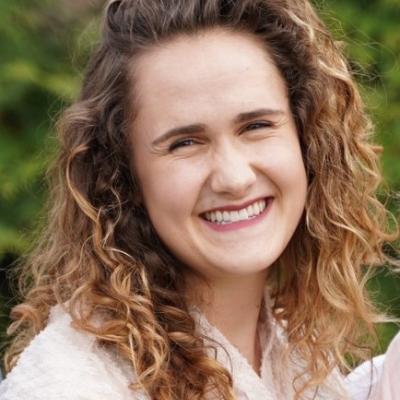 Paige Rudin
Paige Rudin (IN 18) is a veterinary health systems engineer interested in designing and implementing sustainable, just, and equitable policy solutions to complex problems at the intersection of animal, human, and environmental health. Since 2019, Paige has worked as a research assistant at the RAND Corporation and recently transitioned to the role of research operations administrator, managing quality assurance processes for research related to the U.S. Department of Homeland Security. While at RAND, she has engaged in a portfolio of policy research, including disaster recovery, education, immigration, health, and emergency management. A proud Boilermaker, Paige graduated with honors from Purdue University with a bachelor's degree in multidisciplinary engineering and a minor in global engineering studies. Next fall, Paige plans to return to Indiana to attend veterinary school, but right now, she is enjoying running, drinking coffee, hiking, cooking, and spending time with friends in DC parks.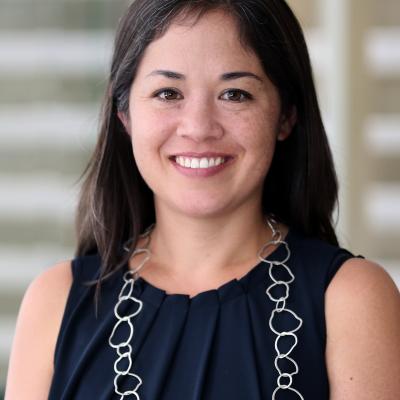 Liz Young-McNally
Liz Young-McNally (CT 99) is executive vice president of Schmidt Futures, a philanthropic initiative of Eric and Wendy Schmidt. She is responsible for bringing teams of people together to solve problems in the areas of science, technological competitiveness, and shared prosperity. Previously, she was a partner at McKinsey & Company and was the Global Leader of McKinsey Academy. Liz began her career in the U.S. Army, serving as a military police officer and speechwriter in Germany, Iraq, Missouri, and Hawai'i. A distinguished graduate of the United States Military Academy at West Point, Liz earned her MPhil in international relations from Oxford University, where she studied as a Rhodes Scholar. She and her husband John reside in New York, where they are raising their three school-aged children and are active in their community. Liz served two terms as a presidential appointee to the West Point Board of Visitors.