Friends of the Truman Foundation & the Truman Scholars Association
Friends of the Truman Foundation
The Friends of the Truman Foundation is the nonprofit partner of the Harry S. Truman Scholarship Foundation. Friends of Truman raises private donations and support for the operations and activities of the Truman Foundation, including programs and fellowships for Truman Scholars and those committed to public service.
We offer events, programming, mentoring, and other opportunities to those who are working to build the next generation of public service leaders in an increasingly diverse and interconnected world.
Speaking with Friends
Speaking with Friends is a monthly salon series. From authors to community leaders, to CEOs of major private companies Speaking With Friends provides a meaningful dialogue and discussion with people of interest in our network. Speaking with Friends events have featured: 
Georgetown Professor Dr. Marcia Chatelain (IL 00) to discuss her latest book Franchise: The Golden Arches in Black America
Maryam Banikarim (CA 87), Head of Marketing at Nextdoor
Adair Ford Boroughs (SC 01), candidate for U.S. Congress 
David Rubenstein, Co-Founder and Co-Chair of The Carlyle Group
Dr. Ty Seidule, Chamberlain Fellow at Hamilton College
Michael Tubbs (CA 11), Former Mayor of Stockton, California 
Anthony Shop (MO 04), CEO of Social Driver
Special Events
Friends offers special events for our network from salon dinners, to panel discussions, to large-scale events that bring together public servants from all walks of life. Special events have included:
A Conversation on American Radicalism, Political Violence, and National Security with CPOST
Panels on COVID-19 with administration officials, healthcare providers, community activists, and religious leaders
Fireside Chat with Secretary Madeleine Albright to discuss her latest book Hell and Other Destinations and her thoughts on public service
Fireside Chat with former Education Secretary John B. King, Jr. (NJ 95) to discuss race and justice in the 21st century
Reading with Friends
Reading with Friends is a monthly virtual book club. Hosted concurrently around the world, small groups of Friends meet to discuss the book of the month. We alternate between fiction and nonfiction books and circulate optional discussion questions for groups to use as a launching point for their conversations. Reading with Friends events have featured: 
Oona Out of Order by Margarita Montimore
Hell and Other Destinations by Secretary Madeleine Albright
On Earth We're Briefly Gorgeous by Ocean Vuong
Our Time is Now: Power, Purpose, and the Fight for a Fair America by Stacey Abrams (MS 94)
Transcendent Kingdom by Yaa Gyasi
Wintering: The Power of Rest and Retreat in Difficult Times by Katherine May
Land of Big Numbers by Te-Ping Chen (CA 06)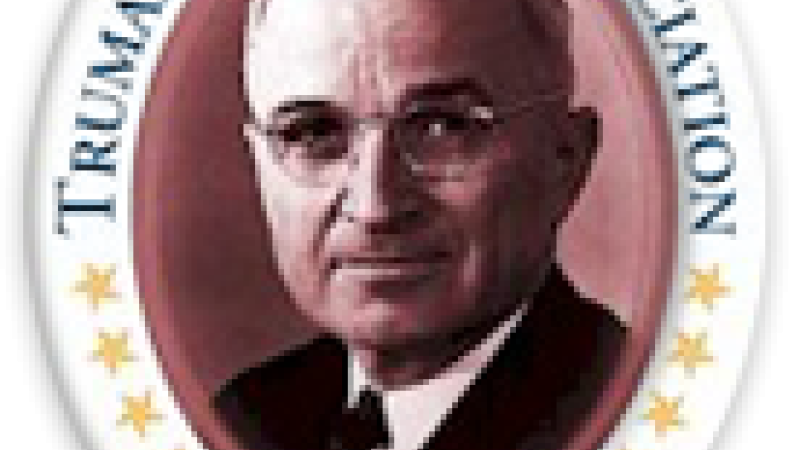 Truman Scholars Association
The Truman Scholars Association (TSA) is an association of Truman Scholars founded in 1998. Its mission is to sustain and empower the community of Truman Scholars and to strengthen commitment to public service in all its forms through intellectual, personal, and professional development. All recipients of the Truman Scholarship have the opportunity to become automatic members.
Governed by a volunteer Board of Directors made up of Truman Scholars. TSA achieves its mission through social events, the TSA list-serv, and occasional conferences and other events that are open to all members of the Truman community. Although a separate entity, TSA and the Truman Foundation collaborate on several projects including the pre-Selection Panel Dinners for Truman Scholar Finalists across the country. 
For more information on the Truman Scholars Association, visit their website: