Truman-Albright Fellows
Stay in the nation's capitol following Summer Institute and be a part of this inspiring yearlong program. The Truman-Albright Fellows Program will take place from September to May of each year and is only open to recent graduates who have already won a Truman Scholarship.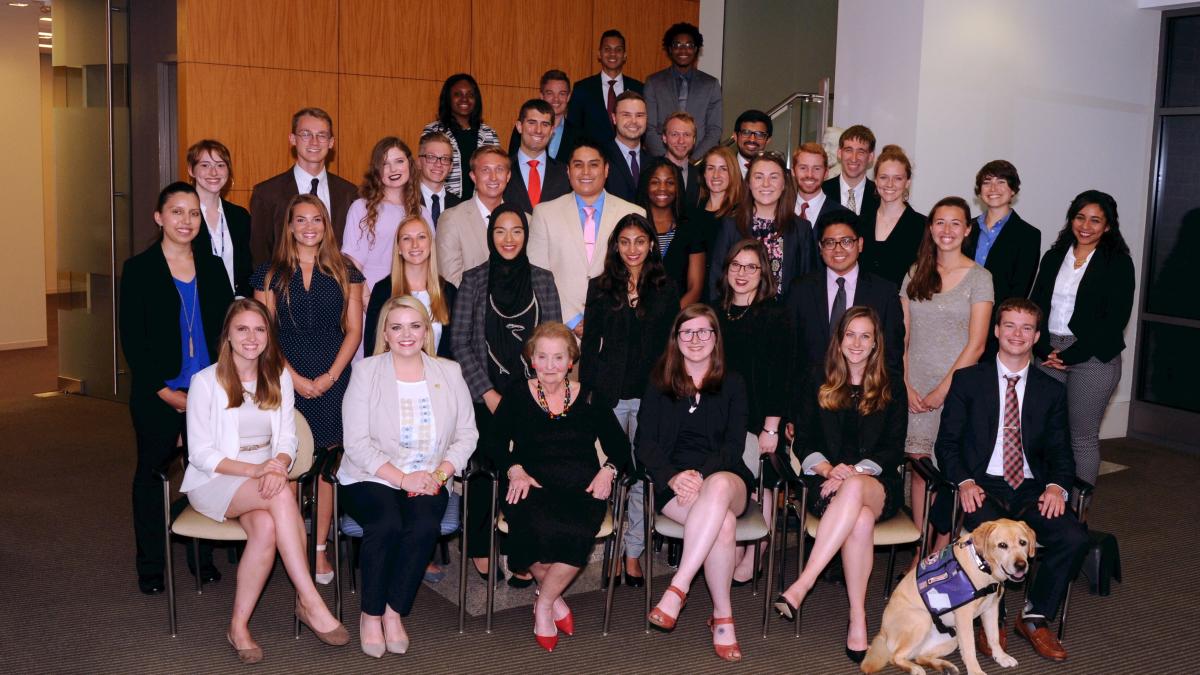 2023-2024 Truman Albright Fellows
Each Fellow will work in a public service job in the Washington, D.C. area, attend bi-weekly autumn professional development sessions, and engage with their assigned Truman Scholar mentor. Organizations that have hosted Fellows in recent years include:
Appalachian Regional Commission
Center for Strategic and International Studies 
Consumer Financial Protection Bureau
Department of Agriculture—Office of Faith Based and Neighborhood Partnerships
Department of Agriculture—Office of Rural Development
Department of Education
Department of Health and Human Services—Administration for Children and Families
Department of Health and Human Services—Assistant Secretary for Planning and Evaluation
Department of Health and Human Services—Office of Rural Health Policy
Department of Homeland Security—United States Citizenship and Immigration Services
Department of Housing and Urban Development
Department of Interior—Bureau of Indian Affairs
Department of Transportation—Office of the Secretary
Department of Veterans Affairs
Human Rights Campaign
Institute for the Study of International Migration at Georgetown University 
Office of Leader Nancy Pelosi (D-CA)
Office of U.S. Senator Joe Manchin (D-WV)
Office of U.S. Senator Joni Ernst (R-IA)
Office of U.S. Senator Rand Paul (R-KY)
Pew Charitable Trusts
US Supreme Court
Weitzman Institute
White House - Office of Management and Adminis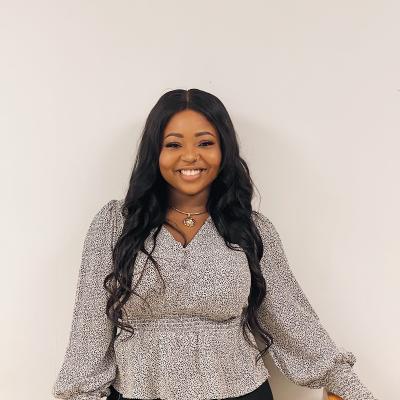 Haleemat Adekoya
Haleemat Adekoya is a recent M.A. in Teaching graduate with a certificate in elementary education from UMBC. Haleemat additionally completed her undergraduate studies at UMBC, earning a B.A. in Political Science. She presently works as a 5th-grade English and Social Studies teacher at The Historic Cherry Hill EMS in Baltimore City.
As a Sherman Scholar, she is devoting her academic career to researching culturally competent practices that help ameliorate racial inequities in K-12 education. Her past experiences include teaching with Elev8 Baltimore, the Sherman Summer Math Program, and the Baltimore City Summer Academic Mentorship Program. Haleemat's leadership ranges from serving as a student representative for the Baltimore County Board of Education to working with the Maryland State Department of Education as a Governor's Summer Internship Fellow. Haleemat was appointed to serve as the Student Commissioner for Maryland Higher Education Commission for the 2021-22 academic year. She is also a 2022 Truman Scholar. As an aspiring educator and policy leader, she is committed to advocating for marginalized students in the public school system. Beyond her work in advocacy, teaching, and research, Haleemat is the author of The Art of Transformation: A Faith-Based Self-Care Guide to mindfulness, community building, and Intentionality.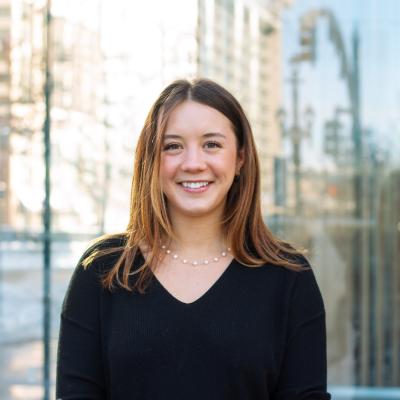 Malea Bauer
Malea recently graduated from the University of Utah summa cum laude with degrees in economics and international studies and a minor in Spanish. Malea's background informs her interest in the role of intergovernmental organizations promoting human rights. Working for the University of Utah's Bystander Initiative, Malea drafted legislative proposals, prepared testimonies, and served on task forces for institutional human rights abuses in the Netherlands, Australia, and Canada. She used this experience to consult Utah legislators on House Bill 218. Malea's senior thesis, a federal legislative proposal to criminalize the enabler to institutional abuse, won the University of Utah's Monson Prize. Malea has also spent two years promoting international economic development and consulting small businesses at World Trade Center Utah. On campus, she served as an editor of the Hinckley Journal of Politics, president of Women in Economics, and a voting member of her university's primary committee overseeing campus police. Malea plans to pursue a master's in international governance and a JD in pursuit of justice for survivors of human rights violations.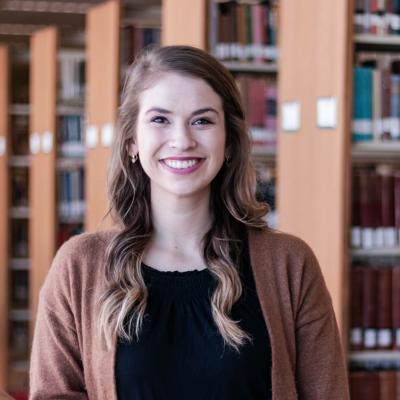 Audrey Beck
Audrey Beck is a legislative assistant for BPC Action. Prior to joining the BPC Action team, Beck served as Special Assistant to former BPC President Jason Grumet, interned in the United States Senate, and staffed a statewide, winning congressional campaign for South Dakota from 2016-2018. Beck holds a double Bachelor of Arts in Government & International Affairs and French from Augustana University in Sioux Falls, South Dakota, where she won the university's flagship Covenant Award for Excellence. Beck is the recipient of the Harry S. Truman Presidential Scholarship for South Dakota in 2020 and the Early Influence Award given at the annual Arthur Olsen Student Research Symposium at Augustana University.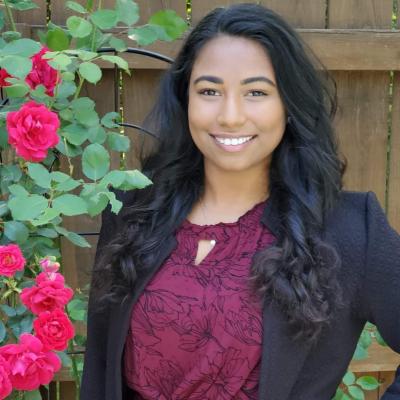 Ashni Bhojwani
Ashni Bhojwani recently relocated to the DC area to join the Truman Foundation Staff in the Resident Scholar Position. Ashni previously worked at the South Carolina Office of the Attorney General as the Violence Against Women Act (VAWA) and Human Trafficking Program Assistant. In 2021, Ashni completed her year of service as an AmeriCorps VISTA (Volunteers in Service to America) at Jasmine Road, a two-year residential program for adult female survivors of human trafficking, prostitution, and addiction.
Ashni attended Clemson University and received a double Bachelor of Arts in Criminal Justice and Psychology in 2020. While a student at Clemson University, she was a Resident Assistant as well as a member of the University Student Government (CUSG). During her time in CUSG, Ashni served as a Title IX Officer for the Office of Community and Ethical Standards, a judicial board hearing officer, and served on the Clemson University Supreme Court as Chief Justice. Ashni is a 2019 Ronald Reagan Institute Fellow and the Clemson University Matt Locke Recipient for Dedication to Service of Humankind in 2020, and the recipient of the Clemson University Outstanding Criminal Justice Student of the Year in 2020.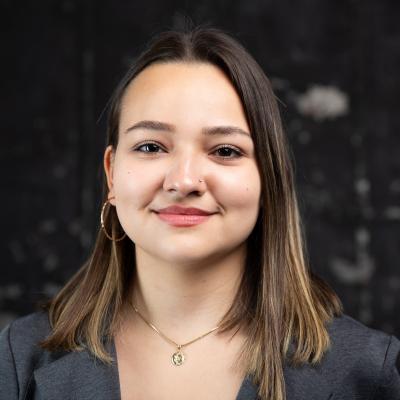 Lorena Bonet Velazquez
Lorena is the sexual and reproductive health program coordinator at the Latin American Youth Center in DC, where she oversees testing and risk reduction counseling for HIV, STI, and pregnancy. She recently graduated Summa Cum Laude from Centre College with a bachelor's degree in international studies and a minor in social justice. At Centre, Lorena served as the president of Centre Feminists and Students for Prevention, Education, and Advocacy in the Community (SPEAC), working to address menstrual inequities and sexual violence.
She also co-founded a student initiative for reproductive justice to increase students' access to the full range of reproductive health services. She is passionate about immigrants' rights and reproductive justice and intends to pursue a master's in public health to dismantle the structural barriers hindering immigrant women's access to reproductive and sexual healthcare services. In her free time, Lorena enjoys cooking for friends and dancing her heart out to Spanish Caribbean music.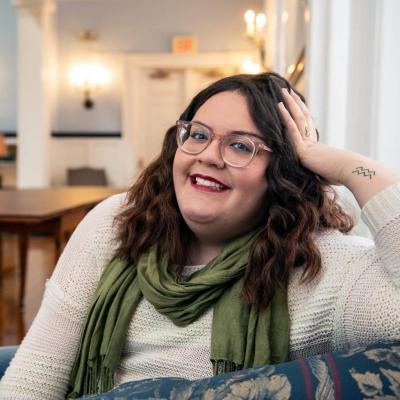 Kassie Colón
Kassandra "Kassie" Colón is an educator, organizer, and artist born in NYC and raised by the South (FL, GA) and Appalachia (WV). Kassie has been making a difference in the lives of young people since they were a teen, using the power of arts and culture in pursuit of collective liberation. Kassie works as the Center for Popular Democracy's National Organizer for Education and Justice Transformation, where they build power with young people, parents, and everyday people by leading school board and budget campaigns, facilitating community spaces, and curating creative projects that advance social transformation through artistic and cultural practices. Prior to joining CPD, Kassie managed Deep Center's Youth Action Research Team where they taught fourteen high school activists how to use art-making and creative writing to research, hustle, and heal themselves.
Kassie holds a Bachelor of Arts in Latin American Studies, Women's and Gender Studies, and Geography from West Virginia University. They have trained as an Emerging Leader at Leadership for Democracy and Social Justice at New York City College's Colin Powell School for Civic and Global Leadership, alongside The Highlander Research and Education Center's STAY Project, and, more recently, with Generative Somatics as a practicing movement leader. Outside of work, Kassie enjoys chilling with their cats Mofongo and Sofrito, sculpting ceramics, and writing love letters to the universe.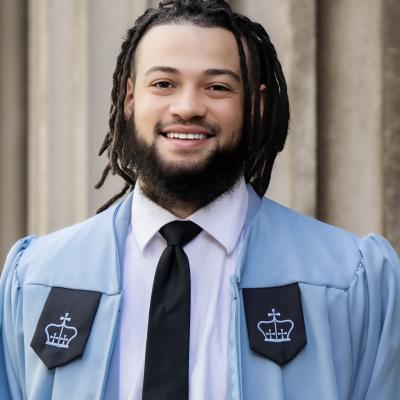 James Elliott II
James Harvey Elliott II (He/They) of Newark, Delaware, is a budding visionary of justice passionate about how the law can be more equitably and efficiently administered in response to social and economic inequality. They aspire to be a US Congressperson or Supreme Court Justice and is actively applying to law schools. A proud graduate of Columbia University and Delaware Technical Community College, they were inspired to pursue a career in law after serving nearly six years in prison. James has recently interned with the Vera Institute of Justice (VERA), where they worked with the Unlocking Potential Initiative to offer technical assistance to college-in-prison programs. Before VERA, he interned with the state of Delaware APEX Program (Advancement through Pardons and Expungements) and assisted individuals with criminal histories in completing the pardon and expungement process. They are the proud father of a five-year-old daughter Vaeda Jade Elliott.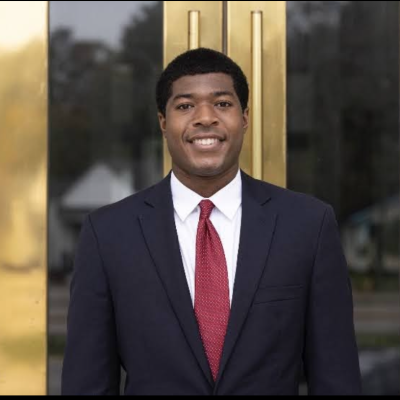 Noah Harris
Noah Harris is a Confidential Assistant in the Office of Management and Budget at the White House where he works with federal agencies to help shape regulations. Previously, Harris served as Legislative Director in the Office of Congressman Bennie Thompson. A native of Hattiesburg, Mississippi, Harris graduated from Harvard University with a Bachelor of Arts in Government in 2022. At Harvard, Harris served as president of the Harvard student government, becoming the first Black male student body president in Harvard's then-386-year history. Harris was also chosen as a Truman Scholar for his commitment to public service and delivered the 371st Harvard Commencement Address entitled "The Caged Bird Sings." Harris is the author of the children's book Successville, which teaches kids they can do anything in life if they are willing to work hard in school, set goals, and develop talents.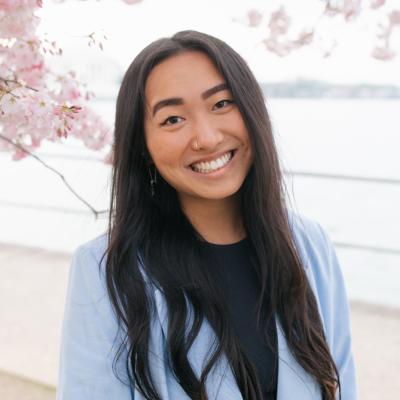 Emma Hotz
Emma Hotz graduated from the University of New Mexico in May of 2022. Emma played a pivotal role in establishing the Asian American Pacific Islander Resource Center, the ASUNM Emergency Scholarship Fund, and the ASUNM Director of Diversity, Equity, and Inclusion position. Her passion for these causes has inspired her to merge her creative and digital marketing expertise with a career in politics and continued commitment to service.
Following graduation, Emma served as the Digital and Operations Director for Maggie Toulouse Oliver's Re-Election Campaign for New Mexico's Secretary of State. In this role, she effectively engaged new audiences on the critical topics of voter accessibility and representation. Currently, Emma works as the Digital Strategist for New Mexico's Senior Senator, Martin Heinrich. With a passion for New Mexico, she is dedicated to conveying how Washington D.C. decisions impact her fellow New Mexicans and her local community.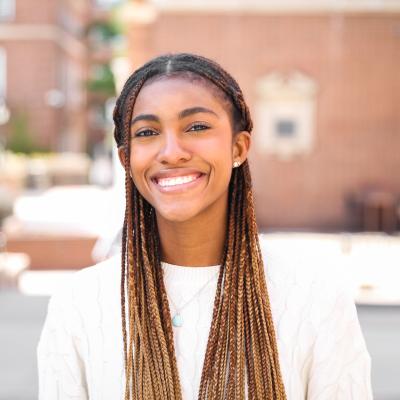 Alixandria James
Alixandria (Ali) James has recently graduated from Manhattan College, summa cum laude, with a degree in Public Health, concentrating in healthcare administration and minoring in management. In the upcoming year, she will be working as a Public Health Analyst for the Health Resources and Services Administration (HRSA), Federal Office of Rural Health Policy, Policy Research Division.
Throughout her college career, Ali led several initiatives through her research, work with student government (Vice President of Academic Affairs), Manhattan College's Women & Gender Resource Center, and NewYork-Presbyterian Hospital to advocate for the experiences of individuals of color who are constantly having to navigate predominantly white environments.
In the future, Ali hopes to further understand how racial bias continues to exacerbate health disparities within the United States' healthcare system, in addition to exploring how health care delivery systems in lower- and middle-income countries can be used as models to help make America's system more equitable.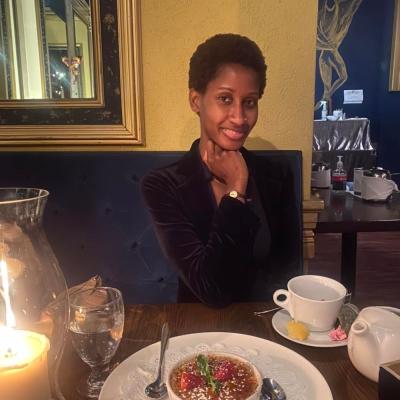 Sawa Kamara
Sawa is passionate about community organization, mobilization, and civic participation. She has long been an advocate for standardized housing. As cofounder and president of a civic group, she effectively established and implemented a robust community improvement plan that is still bearing fruit for those who were previously disadvantaged and/or disenfranchised. Sawa is a public policy and international development student at the University of Maryland, College Park. Currently, She works as a Social Impact Coordinator at WHC (Washington Housing Conservancy), a nonprofit organization (501c3) that preserves affordable homes for residents in our communities.
Sawa is also passionate about Community health. She worked as a community health worker for 4 years at the Institute of Public Health Innovation and also ran a food distribution during COVID. She believes that one cannot be healthy without safe and habitable housing and access to healthy foods. Eventually, Sawa would like to focus on informal housing in parts of Africa. She also plans to obtain a Masters in Community Planning and Health Policy Analysis and Evaluation (CPAE) at the University of Maryland, College Park.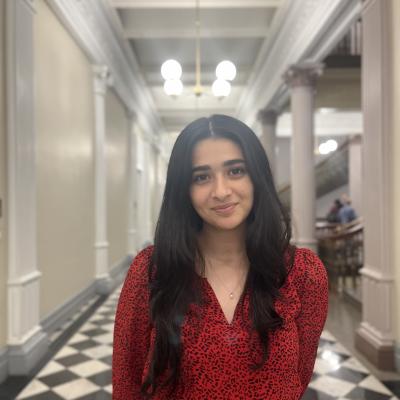 Eshika Kaul
Eshika Kaul currently works in the Congressional Budget Office's Tax Analysis Division and is interested in the intersection of economics, law, and policy. Passionate about economic justice, Eshika has previously interned at the National Economic Council in the White House and at the Department of Commerce. She recently graduated summa cum laude from Wellesley College with a double major in Economics and Peace and Justice Studies. At Wellesley, she was a leader in civic engagement, expanding service opportunities for students by establishing partnerships with local nonprofits. She also worked alongside lawyers, accountants, and law students at the Harvard Legal Services Center Federal Tax Clinic to advocate for low-income taxpayers with IRS controversies. At the clinic, Eshika personally leveraged her tax certification to secure tens of thousands of dollars in benefits for under-resourced clients. These service experiences fueled her academic interests, culminating in her Economics thesis, "More Money, More Meals? The Effect of the Child Tax Credit on Child Food Insecurity." Eshika plans on continuing to advocate for under-resourced communities as a lawyer.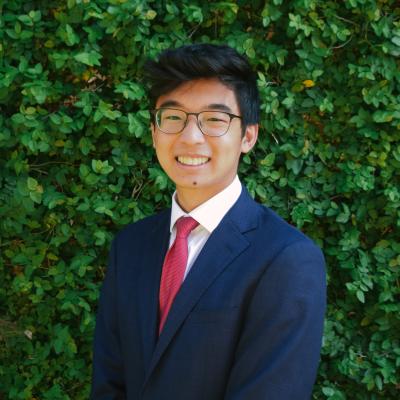 Allen Li
From Birmingham, Allen graduated from Auburn University and recently relocated to Washington D.C. He currently works at the Department of Defense in the Office of the Assistant Secretary of Defense for Legislative Affairs, drafting memos used to prepare the Secretary of Defense Lloyd Austin and the Deputy Secretary Kathleen Hicks for their congressional engagements.
In the past, Allen worked with the Human Rights campaign as an intern and a group leader for the AANHPI Queer Visibility Group. He helped organize the first AAPI Queer Visibility Summit in 2021 aimed at political mobilization around issues like COVID-19 and queer-related crimes. Allen also advocated for gender-inclusive housing on Auburn's campus during his undergraduate studies. His past research has focused on topics ranging from Social Security Disability Insurance to military policy in Western Germany. In his free time, he enjoyed running, figure skating, and spending time with his friends.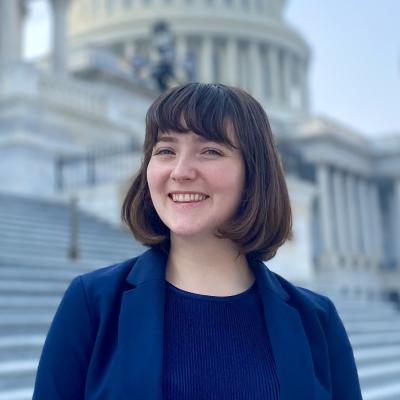 Erin Lowe
Erin is a recent college graduate with a deep interest in human rights. She received a bachelor's degree in political science and philosophy from Dickinson College, where she earned departmental honors for her thesis in political theory on feminist care ethics and migration. In 2020, Erin worked as a field organizer for the Medicaid Expansion Campaign in Missouri, the adoption of which made nearly 300,000 people eligible for healthcare coverage. At the onset of the pandemic, Erin paused her college pursuits an d made a full-time commitment to service by joining AmeriCorps.
She engaged in direct service at pantries and food distributions, she redesigned a non-profit's hunger education curriculum, she created a four-part project aimed at engaging young girls in public service, and she started a sustainability   to reuse more than 8,000 pounds of unrecyclable plastic annually. In addition to AmeriCorps service, Erin volunteered with Abortion Action Missouri to advocate for reproductive justice, the International Rescue Committee to teach citizenship classes to immigrants preparing for their citizenship tests, and various groups to engage the local refugee population and hold officials accountable for their treatment of migrants in court proceedings while she studied abroad at the University of Oxford.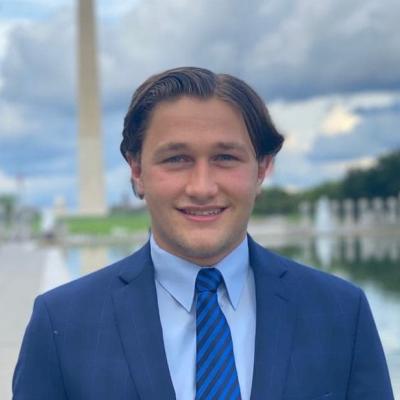 Gregory Marchal
Greg graduated from Michigan State University in May 2022 with his Bachelor of Science in economics and minors in math and data analytics. In 2021, he was selected as a Truman scholar for his commitment to public service in his future career. He participated in an economics research project that analyzed vaccine hesitancy in rural Wyoming. He has presented his findings at the Australasian Agricultural and Resource Economics Society's conference and the University of Toledo 12th Annual Midwest Graduate Research Symposium. Greg has interned at the President's Council of Economic Advisers, American Enterprise Institute, and the Irish Federal Government Department of Housing. An avid soccer fan, he was a volunteer soccer coach for refugee youth in the Lansing, MI area. As a leader in the Fed Challenge, an academic competition on monetary policy, Greg transformed Michigan State's team by making the Federal Reserve's role on inequality in lending the primary focus of the team's presentation. He is now furthering his passion for monetary policy by working as a Research Assistant for the Federal Reserve Board of Governors. Greg is a proud native of the state of Wyoming and a French dual citizen. His passion for skiing has led to him receiving an Avalanche One certification and being featured on the Arapahoe Basin ski resort social media.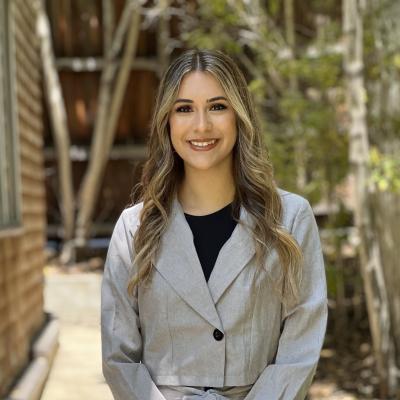 Sandrien Mekany
Sandrien (Sandy) is a first-generation Chaldean American studying political science and sociology. As a daughter of Iraqi refugees, her political passions are informed by her struggles growing up as a Middle Eastern girl in her early public schooling education. Having understood the impact of equitable resources through her experience of tutoring refugee students from Afghanistan, Sandy is dedicated to ensuring that the diverse needs of minority communities in the educational system are met with empathy and fairness. In 2021, Sandy represented her university in the Panetta Congressional Internship where she interned in Washington for U.S. Congresswoman Katie Porter. As a 2022 UC Berkeley PPIA Fellow, Sandy has researched the rise of hate crimes against minorities post-9/11 and developed a policy memo on the need to expand access to girls' education in Afghanistan. On her campus, she serves as the Vice President of University Affairs for Associated Students and sits on the Middle Eastern and North African Taskforce. After graduation, Sandy hopes to continue advancing educational law and policy by pursuing a joint JD/EdM.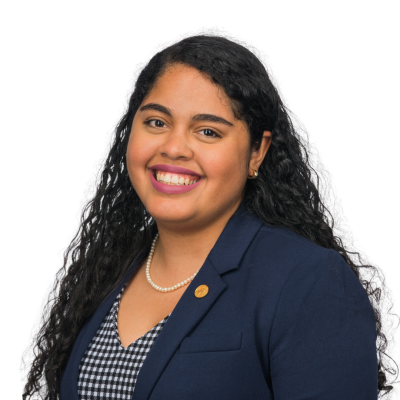 Débora Menieur-Núñez
Débora Menieur Núñez joins the U.S. Department of Education as a Truman- Albright Fellow Press/Communications Office of Communications and Outreach (OCO) with over 8 years of digital marketing and communications experience for national and Latin American markets.
She joins the Department after serving as Communications Manager for the Medical Device Innovation Consortium (MDIC), a unique public-private partnership advancing regulatory science in the medical device industry for patient benefit.
Before joining MDIC she served as Marketing and Communications Account Manager at Health2 Resources, an award-winning healthcare communications and public relations consulting firm. She also served as Communications Specialist at Excelencia in Education, where she supported the organization's efforts advancing evidence-based practices in higher education.
As a volunteer, she has served as Executive Director of The Hope for Us Charity Puerto Rico, leading their efforts to advance equitable access to education and resources to K-12 students of the public school system in Puerto Rico.
Débora graduated Summa Cum Laude, double majoring in Entrepreneurial and Managerial Development and Human Resources with a Minor in Psychology from the Inter American University of Puerto Rico, Arecibo where she became the first Truman Scholar. She has recently published "Art of Procrastination: Coloring & Activity Book" celebrating the importance of taking a break for mental health.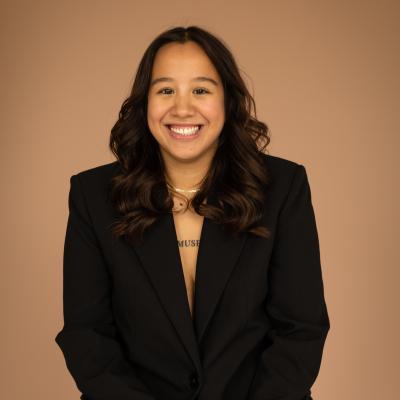 Veronica Bonifacio Penales
Veronica Bonifacio Penales (she/her) graduated BA International Studies and Professional Writing under the Baylor Interdisciplinary Core and Honors Program from Baylor University. She is an LGBTQ+ rights activist and champion of women and minority rights. She is motivated by creating lasting change for equal and equitable rights and treatment of all and is dedicated to a lifetime of fighting for causes bigger than herself.
This past summer she interned with Representative Adam Schiff's office as an LGBTQ+ Victory Institute Congressional Intern and representative of the Truman Scholars 2022 cohort. Her organizing work includes her "No Crying on Sundays" Resolution and protest work at Baylor University, organizing Waco, Texas's first International Women's March and Rally, and most recently her organizing of StrikeOut Queerphobia, a nationwide protest in support of LGBTQ+ individuals on religious campuses and institutes.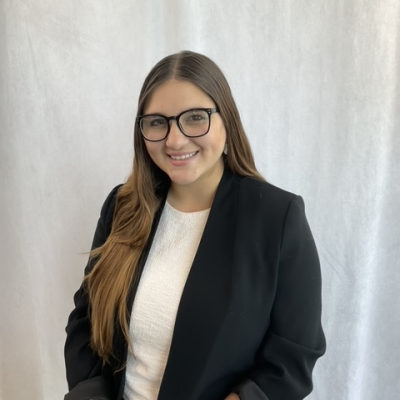 Natalia Rios Martinez
Natalia Rios Martinez, a native of San Juan, Puerto Rico, graduated from Iowa State University in May 2023. She majored in Political Science, International Studies, and Public Relations.
Driven by her passion for public service, Natalia actively participated in multiple internship programs, including the U.S Department of Justice, Department of Defense, the Department of Transportation in Iowa, the US House of Representatives, and the non-profit organization Greater Greater Washington.
Natalia worked as a research assistant in the Department of Sociology of her school. Her research focused on identifying legal deserts in rural areas of the United States, highlighting the regions that lack adequate legal representation. Furthermore, she worked as a Government Contracting Assistant for three years at the Procurement Technical Assistance Center, assisting small businesses in securing government contracts.
As an advocate for civil rights, Natalia aspires to become a trial attorney and combat systemic racial inequalities affecting marginalized and underrepresented communities. In her free time, she enjoys traveling, volunteering, and spending quality time with friends.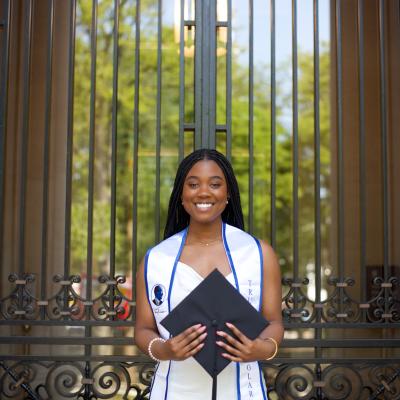 Oksanna Samey
As the daughter of African immigrants, Oksanna Samey has spent her entire life advocating for the physical and social health of historically marginalized individuals. Oksanna comes to the Truman-Albright Fellowship as a 2023 graduate of Harvard University, where she earned an undergraduate degree in Integrative Biology, global health policy and Spanish with highest honors. During her time at Harvard, Oksanna was named a Truman Scholar, Franklin D. Roosevelt Scholar and a Gates Scholar, and she served as both the inaugural Diversity and Inclusion Officer and Chief of CrimsonEMS (Harvard's student-run emergency medical service). Oksanna has also researched vaccine credential hesitancy rates during the COVID-19 pandemic, written an honors senior thesis on how healthcare inaccessibility affects the liver's ability to regenerate, and directed the distribution of wellness supplies for Black and Indigenous people affected by the murder of George Floyd in her native Minneapolis, MN. This year, Oksanna is working at the Department of Health and Human Services Federal Office of Rural Health Policy. She intends to pursue an MD/MPH program, and eventually spend her career working in primary healthcare policy and/or hospital administration.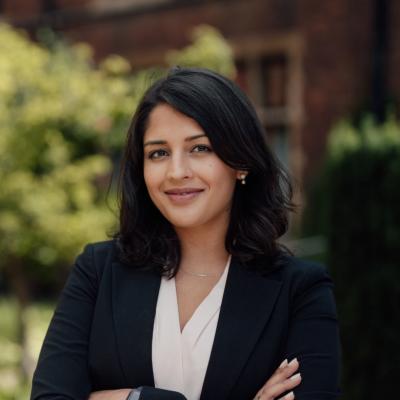 Kritika Singh
Kritika Singh is a DPhil Student jointly between the Institute of Biomedical Engineering at the University of Oxford and the National Cancer Institute at the NIH. Her work focuses on developing a novel cancer therapeutic platform that can be broadly applied in both high- and low-resource settings. Kritika graduated summa cum laude from Northeastern University with a degree in Bioengineering. A recipient of the Rhodes, Truman, and Goldwater Scholarships, Kritika understands that science alone will not eradicate disease. She founded a nonprofit organization, Malaria Free World, which engages in peer-to-peer education, and has worked to empower others through founding Northeastern's Global Health Initiative and leading the Rhodes Global Scholars Symposium. To expand her focus on health, she is currently consulting on an innovative startup based on her undergraduate research spun out from the Massachusetts General Hospital. At Oxford, she Chaired the Rhodes Ball Committee and was a Welfare Officer at Magdalen College.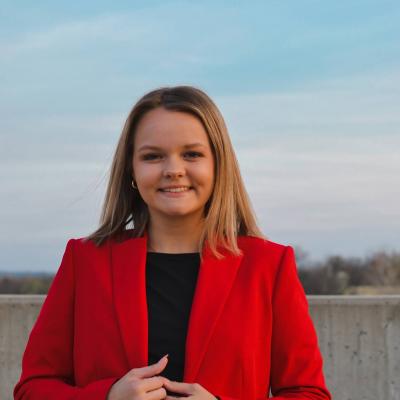 Katie Sleichter
Katie Sleichter is proud to be a fifth-generation Kansan who recently graduated from Kansas State University with a bachelor's in Political Science and Global Food Systems Leadership. Her interest in international development, mainly agriculturally focused development, stems from her experiences growing up on a farm and coordinating her university's international service teams in conjunction with nonprofits around the world. Seeing firsthand how culturally relevant and community-centric development programs can enhance outcomes across different focus areas has led her to dedicate her career to work at the intersection of global collaboration and borderless issues.  Katie has experience working in and with a variety of nonprofits in donor engagement, fundraising, and development capacities. Additionally, she started a new professional development program at her university to connect and provide opportunities to underserved students. Her experiences in nonprofit fundraising and program coordination have honed her ability to strategically and innovatively utilize resources to serve communities in ways that best suit their needs. She will be a legislative intern with the Office of Senator Christopher A. Coons and afterward plans to continue working at the nexus of politics, agriculture, and development.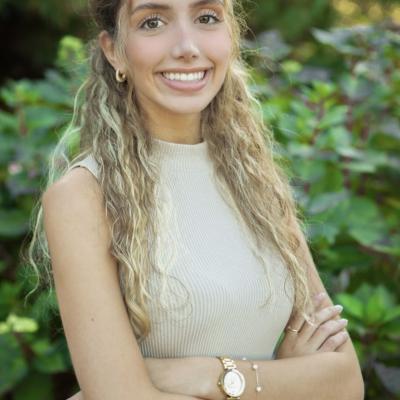 Irene Soteriou
Irene hails from the Nutmeg State of Connecticut, where she worked as an undergraduate to support local survivors of armed conflict and develop international infrastructure to predict, prevent, stop, and punish severe violations of human rights within a global context. In addition to extensive involvement with the US Department of State and Genocide Watch, Irene served as the founding director of the Student Coalition for Refugees, the founding President of UConn's Human Rights Symposium, the Speaker of the UConn Storrs Undergraduate Student Government, and a Co-Founder of UConn's Middle Eastern Cultural Programs. This summer, Irene interned with the Pentagon's Office of the Assistant Secretary of Defense for Legislative Affairs, where she worked closely with Congressional committees to further critical national security objectives. Irene intends to remain in DC for the upcoming year as a Truman Albright Fellow, continuing her work at the intersection of foreign policy and legislative affairs. She hopes to later attend law school and ultimately serve her country in the development of strategic foreign policy.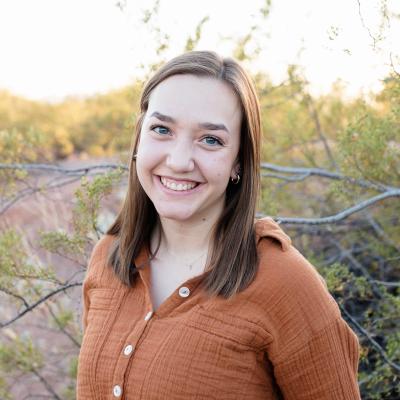 Sydney Walker
Born and raised in Watertown, South Dakota, Sydney graduated from the College of Saint Benedict with a degree in political science and economics. At CSB, she worked with Upward Bound, a tutoring and mentorship program for low-income and first-generation high school students on a path toward higher education, and volunteered with numerous political campaigns. Previously, she interned with the Preventive Cardiovascular Nurses Association and the U.S. Senate Committee on Indian Affairs. This summer, Sydney interned with the Spur Local as a Nonprofit Programs Intern. In this role, she worked with small to medium sized non-profits to build their capacities and network in the DC community.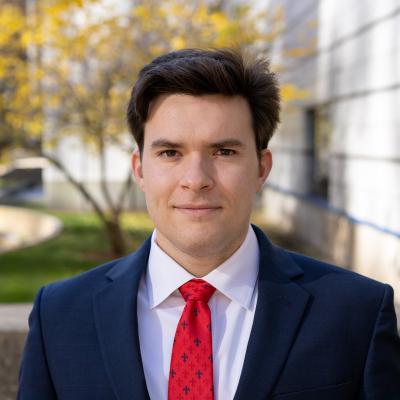 Max Williamson
A native of Wilmington, Delaware, Max currently works at the Rockefeller Foundation's Health Initiative. In his role, he supports strategy and operations with a particular focus on the application of artificial intelligence to global health. In 2022, he graduated with a bachelor's in computer science from the Massachusetts Institute of Technology, where he served as the student government's Chief of Operations. Previously, Max worked on Senator Chris Coons' foreign policy team and as his re-election campaign's data director. He has also worked as a data engineer for the Himalayan Cataract Project. During the earlier days of the pandemic, he was responsible for managing the standup and launch of a new COVID testing and genomics lab at Delaware State University. While at MIT, Max worked as a student organizer for the 2020 Biden primary campaign in Massachusetts and New Hampshire. In the future, Max plans to pursue either a master's in public policy or artificial intelligence in his quest to help safely diffuse the benefits of new technologies around the world. In his free time, Max enjoys running, reading about development economics, and hacking around with large language models.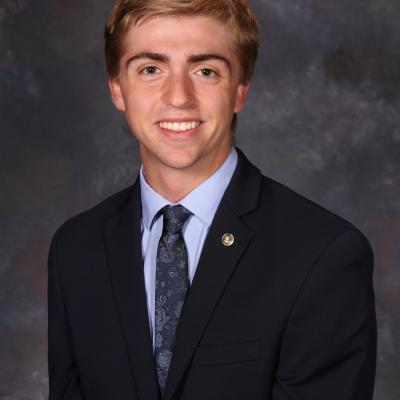 Max Yates
Max graduated from Montana State University in 2017 with a degree in biochemistry. After his Truman SI placement at the Medicaid and CHIP Payment and Access Commission, he moved to Sitka, Alaska where he was a college counselor and math teacher at Mt. Edgecumbe High School. Max then moved to the UK as a Marshall Scholar where he received an MPhil in Population Health Sciences focusing on primary care research from the University of Cambridge. He is interested in health policy, particularly focusing on workforce issues and primary care in the US. Max has a substantial background in both quantitative and qualitative research projects and hopes through his time in DC to grow in translating research to policy action. He plans to eventually attend medical school and become a primary care physician. In his spare time, Max likes to backcountry ski, mountain bike, travel, and read.
Host a Truman Scholar
If you are a public service employer in the DMV area interested in hosting a Truman Scholar, please contact us for details on our program.
Contact Us