Truman-Albright Fellows
Stay in the nation's capitol following Summer Institute and be a part of this inspiring yearlong program. The Truman-Albright Fellows Program will take place from September to May of each year and is only open to recent graduates who have already won a Truman Scholarship.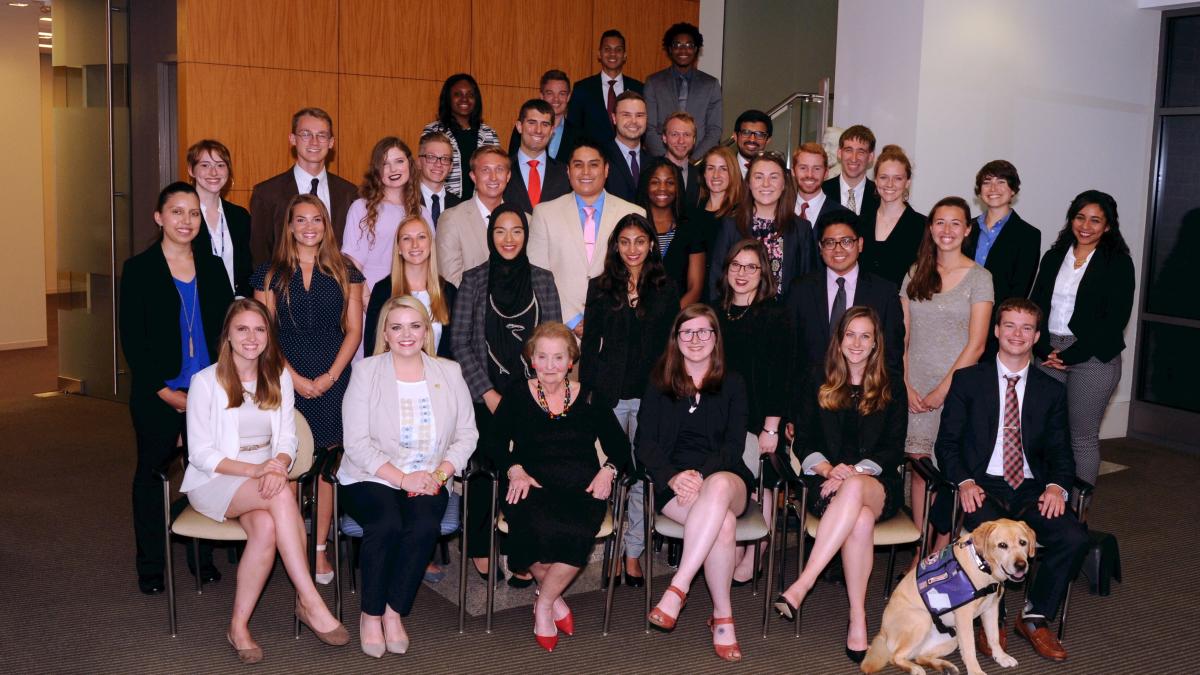 2021-2022 Truman Albright Fellows
Each Fellow will work in a public service job in the Washington, D.C. area, attend bi-monthly autumn professional development sessions, and engage with their assigned Truman Scholar mentor. Organizations that have hosted Fellows in recent years include:
Appalachian Regional Commission
Center for Strategic and International Studies 
Consumer Financial Protection Bureau
Department of Agriculture—Office of Faith Based and Neighborhood Partnerships
Department of Agriculture—Office of Rural Development
Department of Education
Department of Health and Human Services—Administration for Children and Families
Department of Health and Human Services—Assistant Secretary for Planning and Evaluation
Department of Health and Human Services—Office of Rural Health Policy
Department of Homeland Security—United States Citizenship and Immigration Services
Department of Housing and Urban Development
Department of Interior—Bureau of Indian Affairs
Department of Transportation—Office of the Secretary
Department of Veterans Affairs
Human Rights Campaign
Institute for the Study of International Migration at Georgetown University 
Office of Leader Nancy Pelosi (D-CA)
Office of U.S. Senator Joe Manchin (D-WV)
Office of U.S. Senator Joni Ernst (R-IA)
Office of U.S. Senator Rand Paul (R-KY)
Pew Charitable Trusts
US Supreme Court
Weitzman Institute
White House - Office of Management and Administration
Woodrow Wilson International Center for Scholars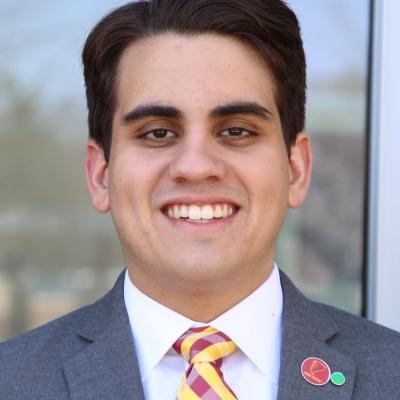 Juan Bibiloni-Rivera
Juan serves as a program specialist in the U.S. Department of Education's Office of Acquisition and Grants Administration (OAGA). Working under Phillip Juengst (CO 97), he assists in providing high quality and innovative acquisition and grants management. In addition to his duties at OAGA, Juan proudly serves as a junior enlisted soldier in the U.S. Army Reserves. Juan graduated in May 2021 from Iowa State University with a BS in mechanical engineering and minor in leadership studies. Born and raised in San Juan, Puerto Rico, he moved to Iowa in 2016 to pursue his undergraduate studies as a George Washington Carver (GWC) Scholar. At Iowa State, Juan was actively engaged in his community through activities such as the Men of Color Empowerment Summit Planning Committee and student government, where he was eventually elected student body vice president. Additionally, Juan served as board president of the Ames Transit Agency (CyRide) Board of Trustees, where he helped steer the agency towards more equitable and student-friendly transit policies.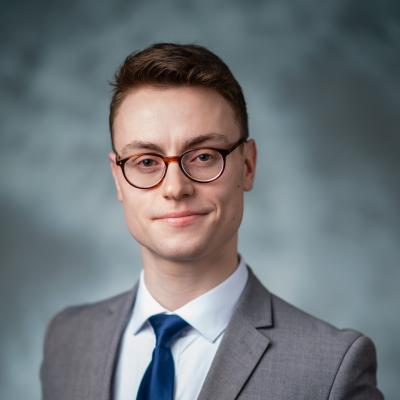 Andrew Boardman
Andrew is entering his third year in Washington and is currently a research assistant at WorkRise, a recently launched Urban Institute initiative focused on labor markets and economic mobility. Previously, he served as special assistant to Jason Grumet (NY 81), president at the Bipartisan Policy Center. He earned a bachelor's degree in economics from the University of Rhode Island. In his free time, Andy enjoys exploring DC on bike and checking out the city's vegan-friendly restaurants.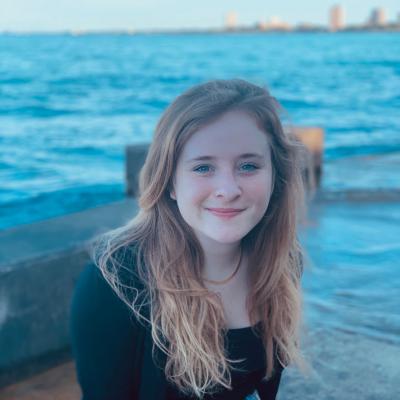 Kristen Busch
Kristen is a tech policy research analyst for the Congressional Research Service (CRS), providing policy and legal analysis to committees and Members of both the House and Senate, regardless of party affiliation. She has worked at both the state and federal level in public policy, including internships for the Illinois House Majority Leader, Senator Amy Klobuchar's Washington office, the United States Department of the Interior, State Department, USAID, Elizabeth Warren's presidential campaign in Iowa, and Facebook's public policy team. She joins CRS after completing a joint bachelor's and master's degree in economics and international relations with a focus on disability, economic, and tech justice at the University of Chicago. She was the co-president of a disability activism student group, a Stamps Scholar, deaf studies research assistant, and member of various advisory boards within student government and the Office of the Provost.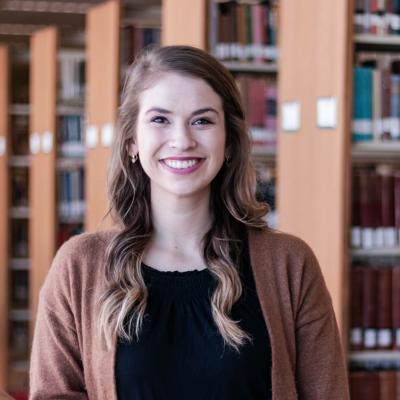 Audrey Cope
Audrey serves as special assistant to the president at the Bipartisan Policy Center, supporting Jason Grumet (NY 81). Audrey's public service journey began in politics and now focuses on the intersection of public policy and nonprofits. Her research and advocacy are oriented around higher education access, public transportation, and community-focused urban planning. In 2021, Audrey won the Arthur Olsen Student Research "Early Influence" award for her research on public transportation in small metropolitan communities. She graduated with degrees in government & international affairs and French from Augustana University, where she won the university's flagship Covenant Award for Excellence. Audrey believes in building trust by establishing relationships and does so by embodying her home state's characteristic authenticity, work ethic, and enthusiasm as she continues to cultivate bipartisan policy solutions to expand access across disciplines.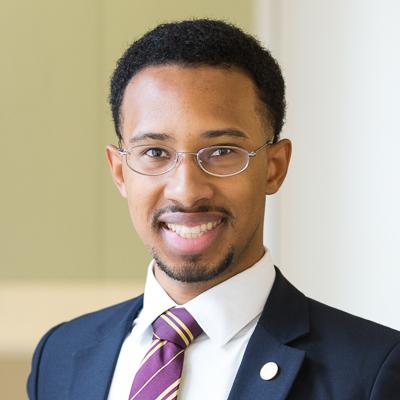 Justin Edwards
Justin, a native of Lafayette, Louisiana, is passionate about community development, economic justice, and empowering underserved and minority communities. He founded the VISION Foundation in his hometown. Dedicated to furthering his knowledge and experience in community development, today Justin serves as a program and policy associate with the Stewards of Affordable Housing for the Future (SAHF). He graduated summa cum laude from Howard University with bachelor's degrees in political science and economics. During his time at Howard, he was recognized as a 2018 White House Initiative on HBCUs Competitiveness Scholar, a platform from which he advocated for the critical role that HBCUs serve in our nation. He also served as the Howard University Congressional Fellow in the Office of then-U.S. Senator Kamala D. Harris. In addition to being an Eagle Scout, he is a member of the prestigious Institute for Responsible Citizenship. Justin aspires to earn a J.D. and master's degree in urban planning before entering a life of public service.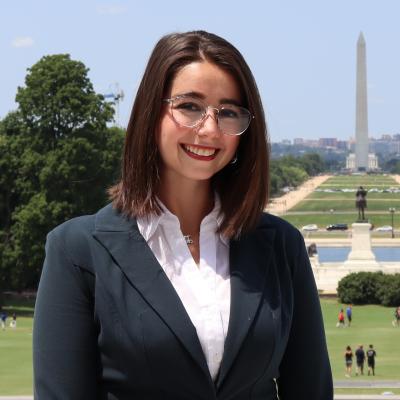 Kathryn Fleisher
Originally from Cleveland, Kathryn is a recent graduate of the University of Pittsburgh with bachelor's degrees in politics & philosophy and gender, sexuality, & women's studies with a minor in nonfiction creative writing. She is passionate about serving her community and building a better world. In line with these goals, Kathryn founded Not My Generation, a nonprofit organization committed to localized, intersectional gun violence prevention advocacy for young adults. She also helped cofound No Cop Money PA, an interracial coalition of young Pennsylvanians dedicated to dismantling the police state by disrupting relationships between the Fraternal Order of Police and local elected officials. Kathryn began her gun violence prevention organizing in 2015 while serving in the leadership of NFTY - the Reform Jewish Youth Movement and has been organizing ever since. She recently finished serving as co-chair of the Reform Jewish Movement's national gun violence prevention campaign and currently serves on the Religious Action Center of Reform Judaism's Commission on Social Action.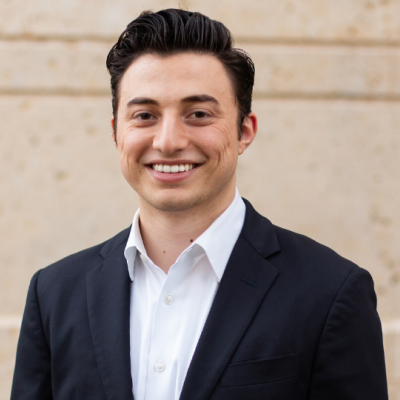 Mike Floyd
Elected in 2019 as treasurer of the Texas Democratic Party, Mike is a 1L at Georgetown University School of Law. He is a former trustee of the Pearland Independent School District, where he served a three-and-a-half-year term extended by the pandemic. Elected at age 18, Mike was the first Democrat officeholder in his county in 35 years. During his time on the board, he focused on implementing restorative justice, increasing funding for student and staff mental health, and fighting for racial justice and LBGTQ+ rights. During the Truman Foundation's 2021 Summer Institute, Mike worked with Houston-area elected and appointed leaders identifying critical regional infrastructure projects for federal funding through the Bipartisan Infrastructure Framework and American Jobs Plan. In May 2020, Mike graduated summa cum laude and Phi Beta Kappa from the University of Houston Honors College, where he majored in political science.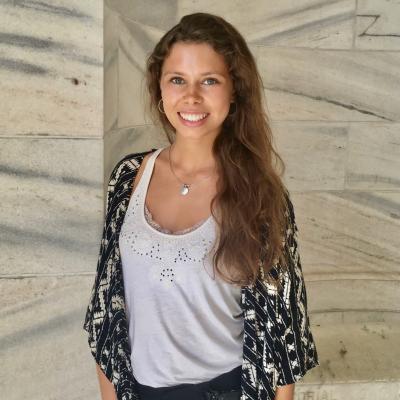 Willow Fortunoff
Willow recently graduated summa cum laude from Macalester College, where she studied political science, international studies, and Spanish with a concentration in human rights. Her honors thesis considered race, national identity, and immigration in Argentina. Willow is currently a member of the Atlantic Council's Young Global Professionals Program where she works at the Adrienne Arsht Latin America center. In this position, she supports the work of their Advisory Council and regional COVID-19 tracking, as well focusing on the Caribbean and Colombia portfolios. She previously worked on the Congressional Affairs team at the German Marshall Fund, where she contributed to emerging issues in the transatlantic relationship. In the summer of 2020, she worked as a Latin America program manager for the international nonprofit Alight: supporting migrant shelter directors with medical training, facilitating microloan funding, and distributing health messaging. She hopes to support the next generation of U.S. foreign policymakers focusing on our hemispheric alliance.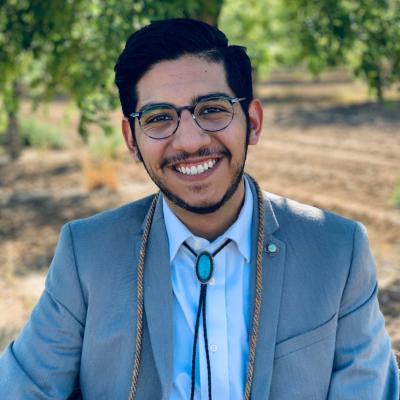 André Gonzales
André serves as a program assistant at Weave: The Social Fabric Project at The Aspen Institute. In 2016, he was elected as one of the youngest delegates to attend the Democratic National Convention in Philadelphia and since then, has regularly found himself at the intersection of politics, policy, advocacy, and media both in New Mexico and in our nation's capital. As graduate of The George Washington University and recipient of the Manatt-Trachtenberg Prize for Social and Intellectual Conscience, André is focused on addressing educational inequities throughout New Mexico by creating longstanding partnerships between local, state, federal, tribal, nonprofit, and private stakeholders in New Mexico's Roundhouse. He is a 2019 Truman Foundation Democracy Fellow.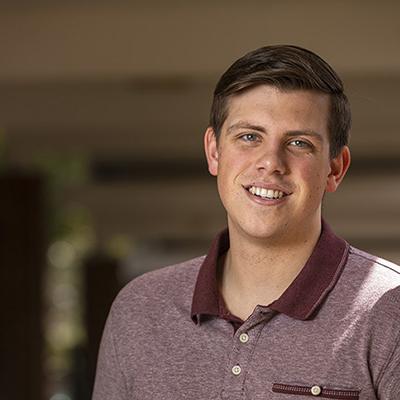 Patrick Grady
Patrick is a public health analyst with the Federal Office of Rural Health Policy within the Health Resources and Services Administration in the United States Department of Health and Human Services. He graduated from George Mason University with a degree in government and international politics. He has interned on Capitol Hill, gained experience on political campaigns, and led a volunteer organization that provides mentorship to students. Patrick is passionate about health policies that reduce health disparities and reach underserved populations. Upon completing his fellowship in 2022, he plans to pursue an MPH program with the long-term goal of developing health policy expertise to support his home state of Maine.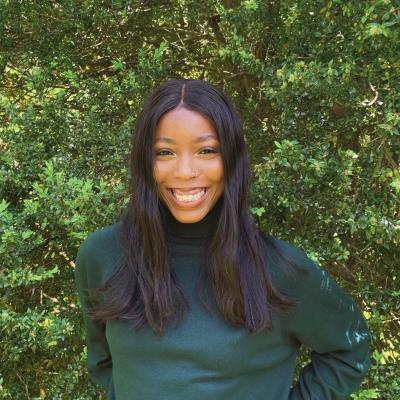 Praise Hall
Praise Hall (MN 19) believes in the power of transformational education. A living representation of such power, she is a first-generation Questbridge Scholar from Bowdoin College. Upon earning a bachelor's degree in education and sociology, Praise spent a year at Sidwell Friends School, where she worked on student programming; community engagement; and diversity, equity, and inclusion initiatives. At Kitamba, Praise centers her work on partnering with education stakeholders working in their own ways to make improve education in their communities. Outside of work, Praise enjoys reading and playing board games.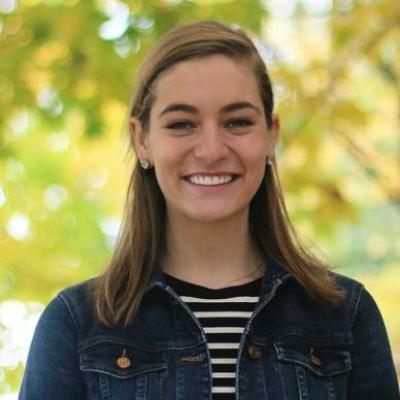 Kate Hannick
Kate is a senior research assistant at the Brookings Institution, where works in the Economic Studies program at the USC-Brookings Schaeffer Initiative for Health Policy. Her work focuses on national health policy. Before Brookings, she attended Seattle University, where she graduated summa cum laude with degrees in economics and public policy along with minors in Mandarin Chinese and East Asian studies. She has worked for Governor Jay Inslee, Senator Claire McCaskill, and Representative Pramila Jayapal, as well as for WEPOWER, an organization in St. Louis dedicated to building political, economic, and social power among Black and Brown communities.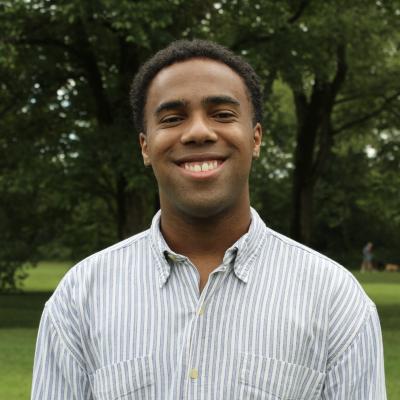 Henry Hicks
Henry works as an assistant to the Board of Directors at AmeriCorps/Corporation for National and Community Service. Originally from Nashville, Tennessee, Henry is a recent graduate of Oberlin College, where he earned degrees with highest honors in comparative American studies and creative writing. On campus, he served as student body president, as a representative on the Presidential Initiative for Racial Equity and Diversity, and as editor-in-chief of the Plum Creek Review, Oberlin's oldest literary magazine. His research at Oberlin focused on the American South and revised campaign organizing tactics intended to empower communities. Henry has worked for The Equity Alliance, as a field organizer on the Kamala Harris For the People campaign, and in the offices of U.S. Representative Jim Cooper and U.S. Senator Sherrod Brown. He is passionate about voting rights, mutual aid, and racial justice, and hopes to continue his education by earning an MPA.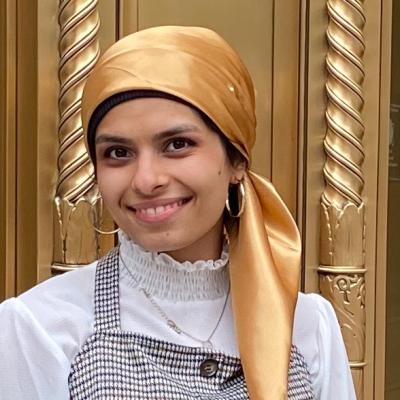 Zeba Kokan
Zeba works as a health policy research fellow at the Weitzman Institute. Previously, she interned at the Consumer Financial Protection Bureau's Office of Minority and Women Inclusion. Zeba earned bachelor's degrees in brain & behavioral sciences and global studies from Purdue University, where her capstone examined the weaponization of trauma and national identity in South Asia as a political tool that promotes populist policies and the impact of these policies on the wellbeing of minorities. As student government co-executive director of diversity and inclusion, she led eight directors, and as a result, shaped inclusive learning environments for 32,000 students via training, legislation, and initiatives. Zeba believes storytelling can be a forum of exchange for the betterment of mental health, especially for communities with histories of colonial violence and intergenerational trauma. Through the Asian American Psychological Association's Division of South Asian American Summer Fellowship, she conducted an oral history project titled "Stories of Resilience: Narratives of Indian Muslims & the Diaspora."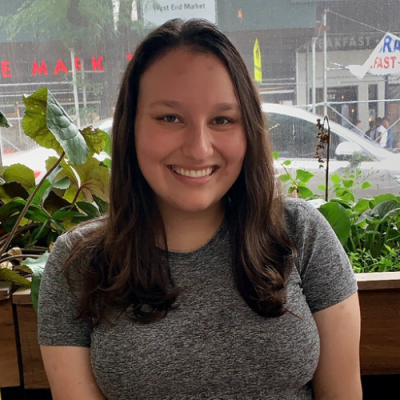 Rose Lang-Maso
Rose is a campaign manager at Free Press, where she works in coalition to build winning platform accountability, algorithmic transparency, and anti-surveillance campaigns.  Working alongside the campaign, policy, and digital teams, Rose leads campaign strategy on issues and legislation ranging from closing the Trump Facebook ad loophole to the Algorithmic Justice and Online Transparency Act. Previously, she was the Stop Disinformation field manager at Common Cause, where she built and ran an anti-disinformation program across social media platforms leading up to and following the 2020 election. Rose earned degrees in history and public policy at Brown University. Eventually, she intends to pursue a joint JD/MPA with a focus on anti-discrimination and civil rights. Outside of her professional pursuits, she loves trying new recipes out on her friends and exploring Washington, DC.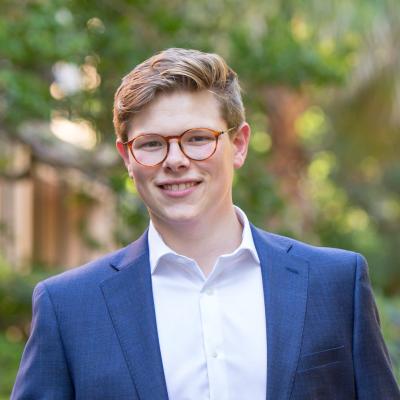 Bennett Lunn
Bennett graduated from the University of South Carolina (USC) with a degree in legal philosophy and education policy. He is currently serving as a program specialist with the Institute for Education Sciences. While at USC, Bennett worked with the South Carolina Attorney General's Office to launch the state's Restitution Task Force. Passionate about democratic institutions and education equity, Bennett has also interned with the Rule of Law Collaborative, House Majority Whip James E. Clyburn, The Institute for College Access and Success, and the South Carolina Appleseed Legal Justice Center. He will attend Columbia Law School in the fall of 2022 and hopes to work in civil rights litigation.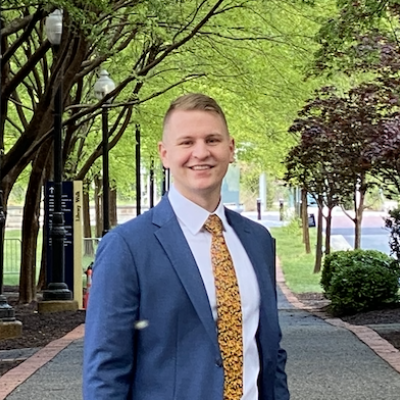 Thor Manson
Thor currently works at the Department of Defense while serving as a warrant officer in the National Guard. Beginning graduate studies at Georgetown University this fall, he will study international development policy with an interest in improved distribution of national security resources to promote stability and capacity in the developing world. Thor began his career in public service at 17 when he enlisted in the U.S. Army as a geospatial engineer. Initially drawn to the military by incentives that offered a stable future, he soon took to heart the Army's core values and ideals of selfless service. In 2016, he deployed to Baghdad in support of Operation Inherent Resolve, supporting combat operations and the humanitarian mission of resettling 3.5 million Iraqi refugees fleeing Mosul as coalition forces recaptured the city from ISIS. He also served as a planning expert for the UN Habitat group, mapping and designing temporary settlements for millions of displaced people. Thor earned a bachelor's degree in geography and international development at the University of Wisconsin-Whitewater.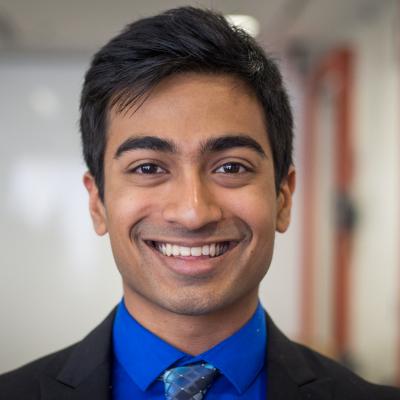 Nik Marda
Nik serves in the White House Office of Science and Technology Policy via the John Gardner Public Service Fellowship as a junior policy advisor for artificial intelligence. Passionate about helping policymakers harness and regulate emerging technologies, Nik worked on artificial intelligence (AI) policy at the Data & Society Research Institute. Previously, he supported the Biden-Harris presidential transition's Technology Strategy & Delivery team. Nik has worked on tech policy for the Office of Senator Amy Klobuchar, the Tech Talent Project, and the National Security Commission on AI. He has also built technology for the National Institutes of Health and an AI start-up, and co-authored a paper for the Association for Computing Machinery's Conference on Computer-Supported Cooperative Work. Nik graduated with honors from Stanford University, earning his master's degree in computer science and bachelor's in political science. On campus, Nik was co-president of the Stanford Public Interest Tech Lab, co-founder of the Stanford Open Data Project, and senior editor for Stanford Politics. He also co-directed the Stanford Tech History Project, which produced a 350+ page report about Stanford's tech ecosystem. In his spare time, Nik enjoys writing, being outdoors, and drinking coffee.
Kelly May
Kelly is the youth and community engagement coordinator at Emerson Collective, where he focuses on recruiting and managing undergraduate interns, impact assessment, and education-related programming. In 2019, Kelly graduated from Coe College, where he studied English and philosophy and enjoyed hanging out in the Writing Center. In his free time, Kelly loves riding his bicycle, listening to audiobooks, and taking naps in the passenger seat of most cars on long road trips. Kelly is passionate about Raisin Bran, ping pong, and cream cheese frosting.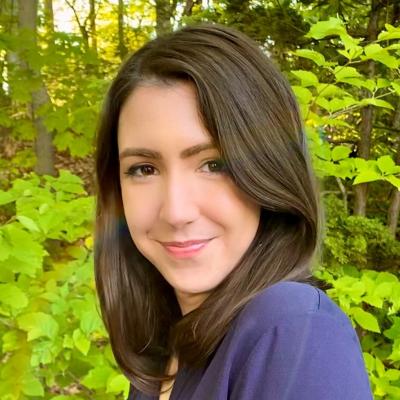 Katie McGarry
Katie, a graduate of Smith College, is passionate about guaranteeing every student equitable access to educational resources. As a Truman-Albright Fellow at the U.S. Department of Education, she works for Phillip Juengst (CO 97), Deputy Assistant Secretary for Acquisition and Grants. At Smith, this took the form of advocating to eliminate food and housing insecurity for her fellow nontraditional and low-income students. In her beloved adopted home state of Massachusetts, she interned with the Department of Elementary and Secondary Education and the state legislature's Joint Committee on Education. She also served as an urban education fellow at Curtis Guild Elementary in East Boston. Prior to Smith, she worked for the nonprofit K-12 consulting firm Education Resource Strategies in Watertown. Katie firmly believes that a well-functioning democracy is predicated on a well-functioning school system. To this end, she will devote her career to challenging education resource inequities through the legal system and plans to pursue a joint JD and master's degree in education policy.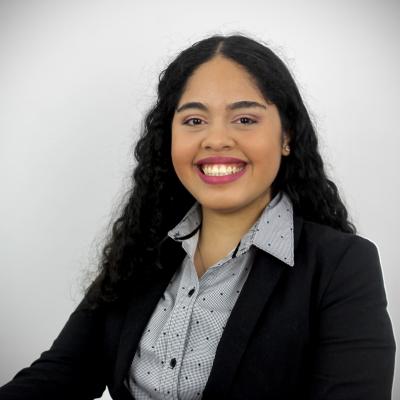 Débora Menieur-Núñez
Débora served as communications specialist at Excelencia in Education, where she supported the organization's efforts advancing evidence-based practices in higher education, and now she's currently searching for her next opportunity for service. She graduated summa cum laude with bachelor's degrees in entrepreneurial & managerial development and human resources and a minor in psychology from the Inter American University of Puerto Rico, Arecibo. Débora served as a Hispanic Educational Technology Services Student Ambassador, and was elected president of the Student Body Council, Comedy Club, and Student Association for Internationalization (ADEIC). She also served as the founding president of The National Society of Leadership and Success Inter-Arecibo. An author ("Movilidad Estudiantil en Acción", 2018), digital marketing consultant, and an advocate for access to educational opportunities programs, Débora serves as the volunteer executive director of The Hope for Us Charity's Puerto Rico chapter.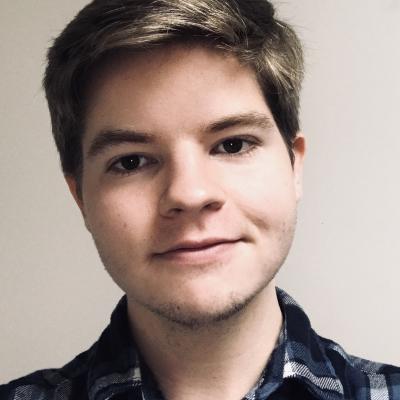 Whit Miller
While a student at the University of Alabama at Birmingham, from which he graduated summa cum laude with a bachelor's degree in political science, Whit's passion for affordable housing and local economic development motivated his state and local activity. Starting in 2019, interned with the City of Birmingham's Department of Innovation and Economic Opportunity, where he researched urban economic development policy and contributed to the department's programs. As part of the 2021 Truman Summer Institute, he worked as an affordable housing policy and data analysis intern with the Stewards of Affordable Housing for the Future. Whit worked as a student organizer for the Doug Jones for Senate campaign and served as political director of the Alabama College Democrats and national chapter relations coordinator of the College Democrats of America.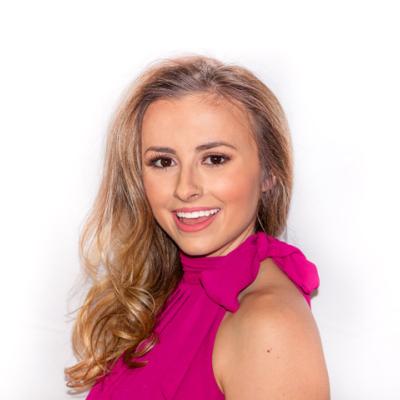 Hayden Richardson
After interning with the Shatter Foundation, which connects girls in underserved communities with economic opportunities, Hayden joined the Stennis Center for Public Service as a program assistant. Hayden earned a degree in political science and legal studies at Northwestern University, where she was awarded the top thesis for her senior honors project, which explored how Title IX is ambiguous in general, and specifically at Northwestern. Outside of the classroom, she was a collegiate cheerleader and actively involved in Nebraska politics, including drafting and promoting LB 1126, which allocates funding for the backlog of rape kits in Nebraska and guarantees fundamental human rights to survivors of sexual violence. Outside of all of this, she appreciates spent with family and in her faith.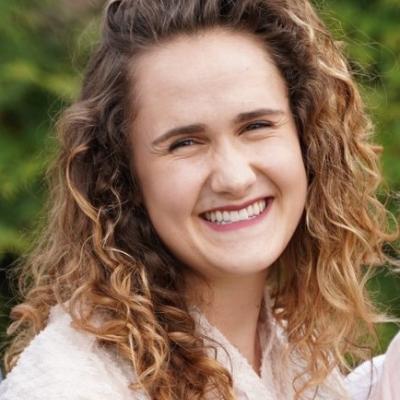 Paige Rudin
Paige is a veterinary health systems engineer interested in designing and implementing sustainable, just, and equitable policy solutions to complex problems at the intersection of animal, human, and environmental health. Since October 2019, Paige has worked as a research assistant at the RAND Corporation and recently transitioned to the role of research operations administrator managing quality assurance processes for research related to the U.S. Department of Homeland Security. While at RAND, she has engaged in a portfolio of policy research including disaster recovery, education, immigration, health, and emergency management. A proud Boilermaker, Paige graduated with honors from Purdue University in 2019 with a bachelor's degree in multidisciplinary engineering and a minor in global engineering studies. Next fall, Paige plans to return to Indiana to attend veterinary school, but right now, she is enjoying running, drinking coffee, hiking, cooking, and spending time with friends in DC parks.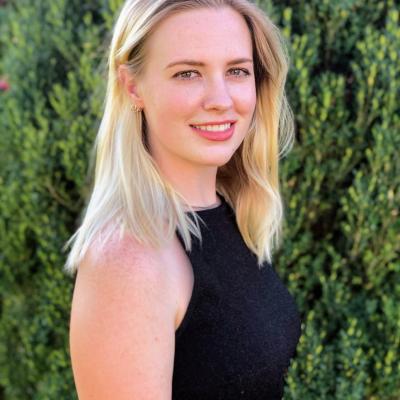 Elise Scott
Elise interned for Lisette Nieves (NY 90), president of the Fund for the City of New York and is currently searching for her next opportunity for serve. Originally from Salt Lake City, she was introduced to public service as a student at the University of Utah, which she graduated with degrees in communication and political science. While there, she won several awards for her opinion pieces in the student newspaper and represented her university at a human rights consortium at the University of Oxford. Elise has varied experience in politics and government, including federal courts, legislative staffing, campaign management, and political action committee fundraising. Her interests include strengthening communities and combatting political extremism, which she hopes to study at graduate school in Washington. In her free time, she enjoys caring for her house plants and oil painting.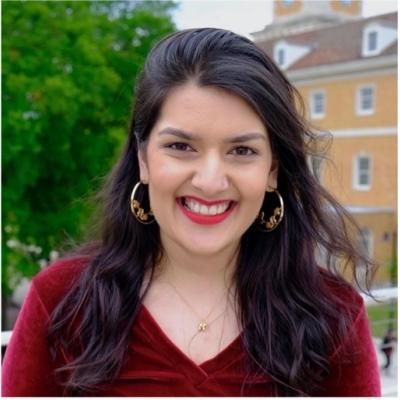 Hillary Shah
Hillary is a proud Texan and Indian-American focused on alleviating social invisibility in marginalized communities through civic mobilization and progressive advocacy. She currently serves as an SMS coordinator at EMILY's List. As a community leader and grassroots activist, Hillary has organized campaigns across Texas, including the Beto for Senate campaign and Battleground Texas. She has founded civic empowerment organizations, lobbied city councils and legislative bodies, and managed programs providing professional resources to first-generation students and women of color. Hillary has broken records for voter registration, created civic outreach methods, and won the Diana Award for her service on the national board of the YesSheCanCampaign. She served as the University of North Texas' youngest student government vice president, and completed internships at the American Civil Liberties Union, in the U.S. Department of Commerce's Office of Civil Rights, and at Planned Parenthood. She was also one of the country's top undergraduate moot court competitors. She recently moved to Washington and is always in search for the tastiest egg-free dessert recipes and the best Tex-Mex in the District.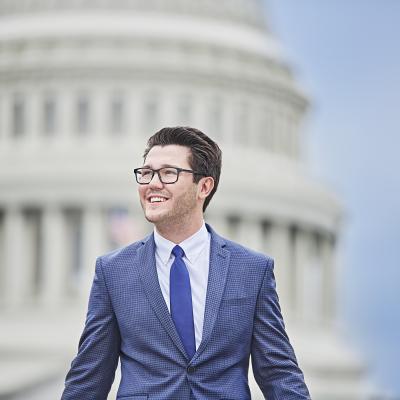 Frank Smith
Frank earned his bachelor's degrees in political science and public policy at Arizona State University and his master's degree in comparative social policy at the University of Oxford as a Marshall Scholar. During his undergraduate career, he was elected as the youngest student body president at the largest public university in the United States, with over 100,000 students. Overcoming adversity as a product of the foster care system, he found his passion for public service when he aided in passing Arizona's foster care tuition waiver. Since then, Frank has worked as a field organizer on Hillary Clinton's presidential campaign and is now a legislative correspondent for U.S. Senator Kyrsten Sinema (D-AZ).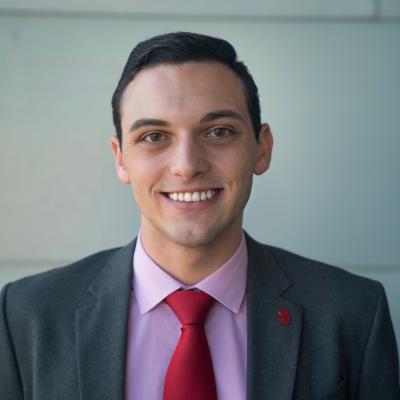 Josh Sorbe
Passionate about political, nonprofit, and government communications, Josh serves as the Truman Foundation's development and communications officer. In this role, he organizes professional development programming, facilitates Truman Scholar engagement, and manages the independent government agency's communications. Prior to joining the Truman team, Josh was an education support specialist at the U.S. Department of Education. He graduated summa cum laude from the University of South Dakota (USD) with bachelor's degrees in economics and political science. At USD, he served as student body president of the state's flagship institution, published a senior thesis on gender inequity in NCAA-sponsored athletics, and was team captain for the NCAA Division 1 Coyotes swim team. He worked for U.S. Senator Tina Smith and former U.S. Representative Tim Walz. Josh would like to continue gaining experience in public affairs and communications before exploring graduate programs.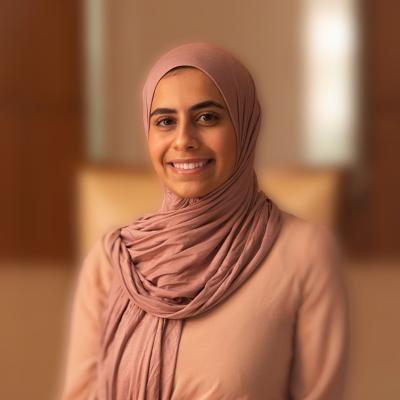 Rana Thabata
Rana is a legal assistant at Gupta Wessler PLLC, a national appellate, constitutional, and complex litigation boutique that briefs and argues high-stakes cases in the U.S. Supreme Court and courts across the country. She graduated from Loyola University with degrees in political science and economics. There, she served in the student government, led a council that supported diverse organizations on campus, and explored inequality through the Jesuit lens of social justice with Ignacio Volunteers. New Orleans has been the laboratory for education reform in the United States and students have undoubtedly felt those consequences. With a passion for increasing access to public education, Rana delved into school choice research and focused directly on how student performance data can inform policy. In September 2021, she will graduate from the University College London's (UCL) Institute of Education with a master's degree in policy studies in education as a US-UK Fulbright scholar. At UCL, she analyzed British and American education policies as they relate to school choice models and accessibility. In her free time, Rana enjoys painting, hiking, and trying tea.
Host a Truman Scholar
If you are a public service employer in the DMV area interested in hosting a Truman Scholar, please contact us for details on our program.
Contact Us