Truman-Albright Fellows
Stay in the nation's capitol following Summer Institute and be a part of this inspiring yearlong program. The Truman-Albright Fellows Program will take place from September to May of each year and is only open to recent graduates who have already won a Truman Scholarship.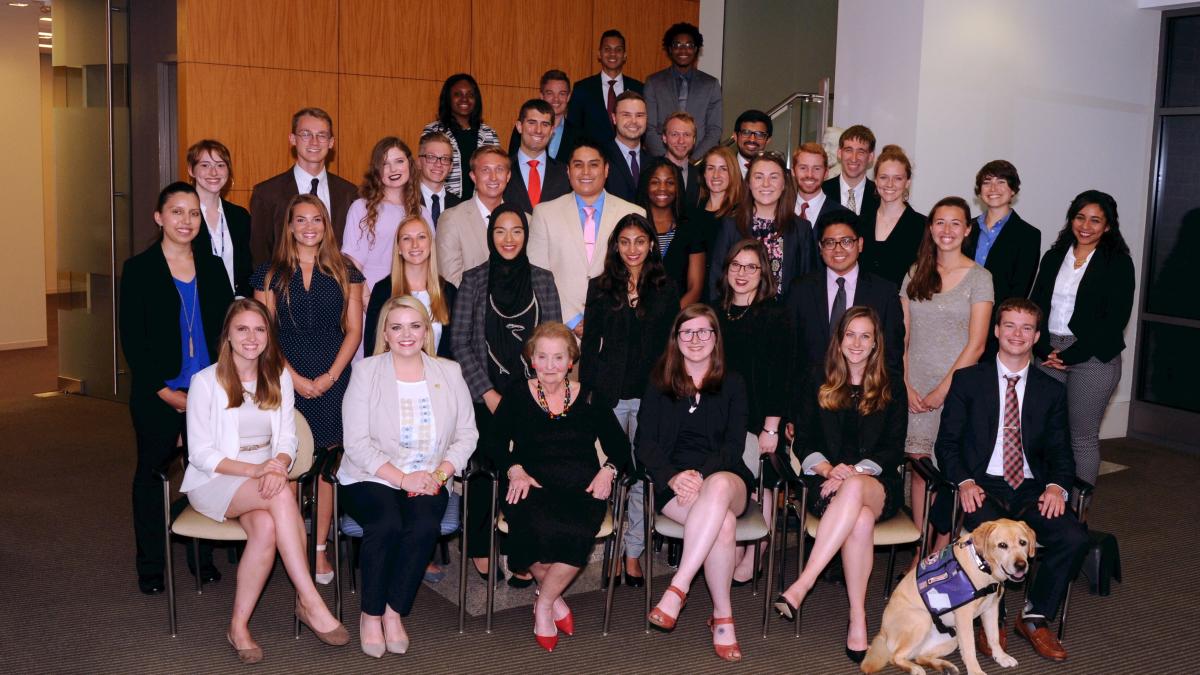 2022-2023 Truman Albright Fellows
Each Fellow will work in a public service job in the Washington, D.C. area, attend bi-weekly autumn professional development sessions, and engage with their assigned Truman Scholar mentor. Organizations that have hosted Fellows in recent years include:
Appalachian Regional Commission
Center for Strategic and International Studies 
Consumer Financial Protection Bureau
Department of Agriculture—Office of Faith Based and Neighborhood Partnerships
Department of Agriculture—Office of Rural Development
Department of Education
Department of Health and Human Services—Administration for Children and Families
Department of Health and Human Services—Assistant Secretary for Planning and Evaluation
Department of Health and Human Services—Office of Rural Health Policy
Department of Homeland Security—United States Citizenship and Immigration Services
Department of Housing and Urban Development
Department of Interior—Bureau of Indian Affairs
Department of Transportation—Office of the Secretary
Department of Veterans Affairs
Human Rights Campaign
Institute for the Study of International Migration at Georgetown University 
Office of Leader Nancy Pelosi (D-CA)
Office of U.S. Senator Joe Manchin (D-WV)
Office of U.S. Senator Joni Ernst (R-IA)
Office of U.S. Senator Rand Paul (R-KY)
Pew Charitable Trusts
US Supreme Court
Weitzman Institute
White House - Office of Management and Adminis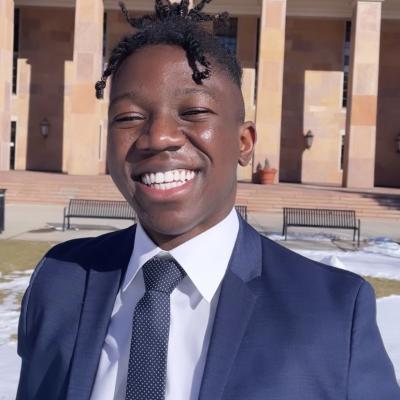 Joris Alawoe
Joris is a first-generation Togolese-American from Denver, Colorado. He graduated with a degree in political science with a minor in leadership studies. As a member of the Presidents Leadership Class at the University of Colorado Boulder, Joris served as the director of community outreach and recruitment of prospective scholars, developing expansive recruitment strategies for the program. He currently works for Colorado Senator John Hickenlooper as a Scheduling and Operations Assistant. He is a firm believer in the influence and impact of government, Joris hopes to promote the formation of sound education, health care, and economic policy. As a low-income student, he understands the existence of wide gaps within our systems, and the work to narrow these gaps ignites his passion. After graduation, he intends to pursue a JD. In his free time, Joris can either be found in a studio producing music or having a laugh with a friend.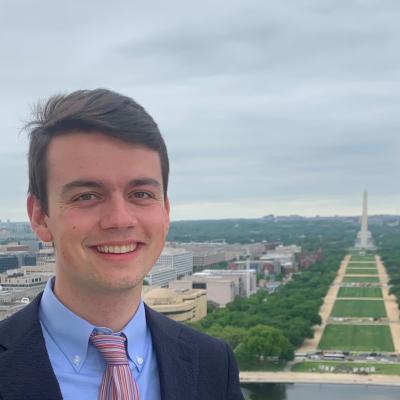 Chris Avila
Chris grew up in Wilmington, Delaware and now works for Senator Christopher A. Coons, covering energy, environment, and agriculture.  His main duties include appropriations, correspondence, and planning events for the Senate Bipartisan Climate Solutions Caucus and the Senate Chicken Caucus.  Previously, he worked as an organizer on the 2020 North Carolina Democratic Coordinated Campaign and researched environmental justice policy for the Biden campaign.  He graduated Phi Beta Kappa from Williams College with degrees in chemistry and political economy, where he spent time researching nuclear waste policy and criminal environmental law.  He enjoys running, reading, and learning about local history.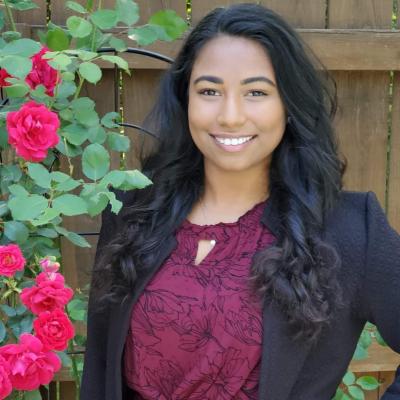 Ashni Bhojwani
Ashni Bhojwani recently relocated to the DC area to join the Truman Foundation Staff in the Resident Scholar Position. Ashni previously worked at the South Carolina Office of the Attorney General as the Violence Against Women Act (VAWA) and Human Trafficking Program Assistant. In 2021, Ashni completed her year of service as an AmeriCorps VISTA (Volunteers in Service to America) at Jasmine Road, a two-year residential program for adult female survivors of human trafficking, prostitution, and addiction.
Ashni attended Clemson University and received a double Bachelor of Arts in Criminal Justice and Psychology in 2020. While a student at Clemson University, she was a Resident Assistant as well as a member of the University Student Government (CUSG). During her time in CUSG, Ashni served as a Title IX Officer for the Office of Community and Ethical Standards, a judicial board hearing officer, and served on the Clemson University Supreme Court as Chief Justice. Ashni is a 2019 Ronald Reagan Institute Fellow and the Clemson University Matt Locke Recipient for Dedication to Service of Humankind in 2020, and the recipient of the Clemson University Outstanding Criminal Justice Student of the Year in 2020.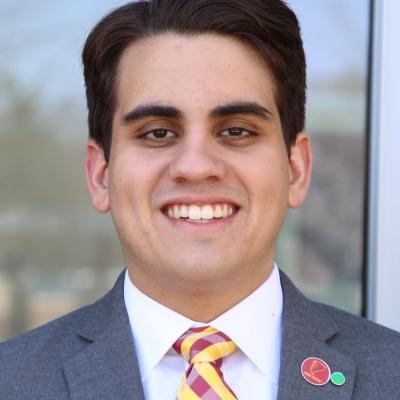 Juan Bibiloni-Rivera
Juan serves as a program specialist in the U.S. Department of Education's Office of Acquisition, Grants, and Risk Management (OAGRM). Here, he assists in providing high quality and innovative acquisition, grants and risk management solutions. Among his duties, he supports the Secretary's Puerto Rico Education Sustainability initiative as well as implementation of the 2016 Program Management Improvement and Accountability Act. In addition to his work at OAGRM, Juan proudly serves as a junior enlisted soldier in the U.S. Army Reserves. Juan graduated in May 2021 from Iowa State University with a BS in mechanical engineering and minor in leadership studies. Born and raised in San Juan, Puerto Rico, he moved to Iowa in 2016 to pursue his undergraduate studies as a George Washington Carver (GWC) Scholar. At Iowa State, Juan was actively engaged in his community through the Ames Transit (CyRide) Board of Trustees and student government, where he was eventually elected student body vice president.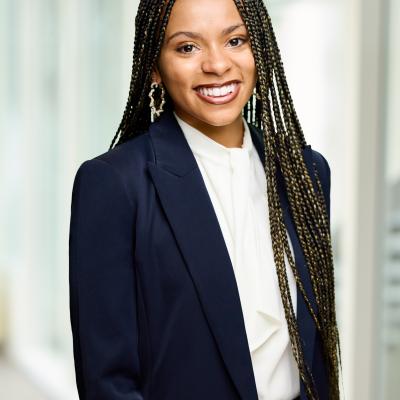 Tatyana Brown
Tatyana Brown is an African American and Afro-Puerto Rican researcher, artist, and community organizer recently graduated from New York University Abu Dhabi. After studying, working, and living in over 20 countries, she found a passion for the global Black world, its resistances, and Gen-Z's means of building solidarity across oceans on and off the internet. Her studies, a B.A. in Social Research and Public Policy with a minor in African Studies, allowed her to research these themes; her art in photography and poetry helps her to untangle them; and her organizing work allows her to advocate for them. She participated in movements across the Americas, Europe, and Southwest Asia for land rights, racial justice, and LGBTQ+ liberation. She also led several institutional reckoning initiatives at NYUAD, directed programming at the Black Feminist Project, and co-founded AZIZA, an organization centering Black women and gender expansive people living in Abu Dhabi.
After interning with the Public Programs department at the Smithsonian National Museum of African American History and Culture, Tatyana plans to continue working in public programs with international arts and culture institutions advancing critical thought. She intends to pursue a dual M.F.A. and M.A. in Africana Studies in graduate school. With Black feminisms and abolition as her north star, her long-term vision is to use the arts and culture world as a platform to invest in global Gen-Z, our ways of knowing, spaces for strategizing, and dreams for social justice.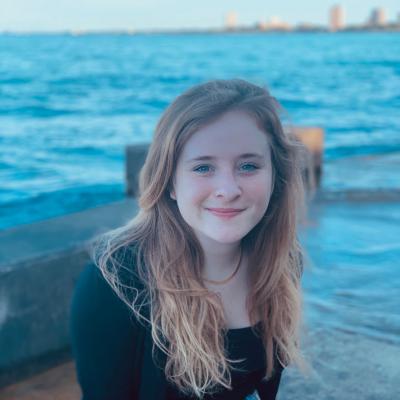 Kristen Busch
Kristen is a tech policy analyst at the Congressional Research Service (CRS), specializing in information and communication technologies. She has worked at both the state and federal level in public policy, including for the Illinois House Majority Leader, the U.S. Agency for International Development (USAID), Senator Amy Klobuchar's office, Facebook's public policy team, and others. Her background is at the policy intersection of technology, economics, and disability. She co-leads an Illinois coalition that passed legislation to reform the state's disaster and emergency response for people with disabilities, and currently serves on an Illinois state government committee for accessibility in emergency management. She joined CRS after completing her B.A. and M.A. at the University of Chicago, where she was a Stamps Scholar and State Department Critical Language Scholar. She received her bachelor's in economics and her master's degree in international relations, with a focus on international political economy. In her spare time, Kristen enjoys hiking, playing soccer, drinking copious amounts of coffee, and reading outdoors.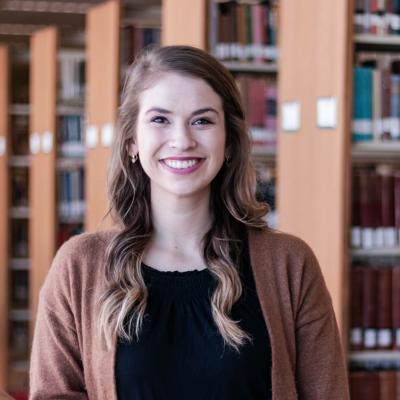 Audrey Cope
Audrey Cope is the special assistant to the President at the BPC. Prior to joining the BPC, Audrey interned in the United States Senate and staffed a statewide, winning congressional campaign for South Dakota from 2016-2018. Her research and advocacy centers on higher education, college access, and public transportation.
Cope is the recipient of the Harry S. Truman Presidential Scholarship for South Dakota in 2020 and the Early Influence Award given at the annual Arthur Olsen Student Research Symposium at Augustana University.
Cope holds a double Bachelors of Arts in Government & International Affairs and French from Augustana University in Sioux Falls, South Dakota where she won the university's flagship Covenant Award for Excellence.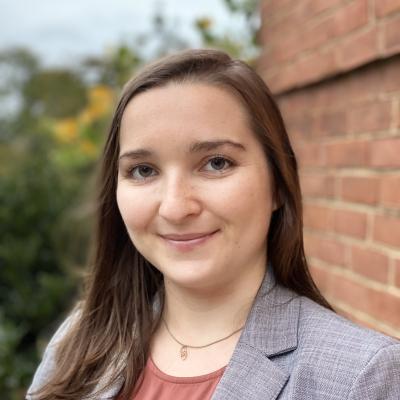 Madalyn Farrar
Madalyn, a native of Edwardsville, Illinois, is an anti-hunger advocate passionate about improving food access and nutrition security, and building sustainable food systems to improve economic, social, and environmental impacts. Madalyn is a government relations manager for FMI – The Food Industry Association where her work focuses on federal feeding programs, nutrition, food waste, sustainability, and more. Madalyn graduated from Trinity College in Hartford, Connecticut summa cum laude with bachelor's degrees in biology and anthropology. Eventually, she intends to pursue a policy degree focusing on food, nutrition, and agricultural development. In her free time, Madalyn enjoys reading, going to the farmer's market, and hiking in the nearby state parks.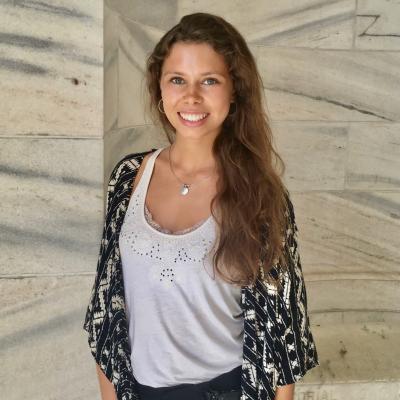 Willow Fortunoff
Willow Fortunoff is a program assistant at the Atlantic Council's Adrienne Arsht Latin America Center, where she leads the center's emerging work on local diplomacy in the Americas. She led the logistical implementation of the Summit of the Americas project, sponsored by the US Department of State and also supports the Caribbean Initiative. Prior to joining the Atlantic Council, she worked on the Congressional Affairs team at the German Marshall Fund where she contributed to programming on emerging issues within the transatlantic relationship. Willow has also worked on several political campaigns in Vermont and Minnesota. She holds a bachelor's degree in political science and international studies from Macalester College.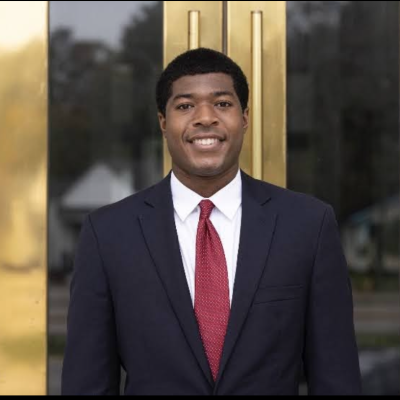 Noah Harris
Noah Harris is a recent graduate of Harvard with a Bachelor of Arts in Government from Hattiesburg, Mississippi. In 2021, Harris served as president of the Harvard student government, becoming the first Black male student body president in Harvard's 386-year history. During his presidency, Harris focused on providing resources to low-income students through partnerships with The New York Times, Headspace, and Lyft. Harris will attend Harvard Law School in 2024, where he was accepted last year. Harris was also chosen as a Truman Scholar for his commitment to public service. Outside of Harvard, Harris is the author of the children's book Successville, which teaches kids they can do anything in life if they are willing to work hard in school, set goals, and develop talents.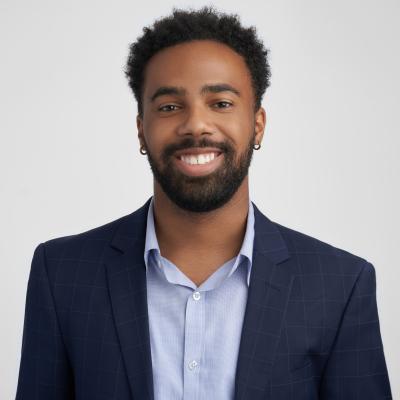 Henry Hicks IV
Henry works as the assistant to the Board of Directors at AmeriCorps. He is passionate about political organizing, storytelling, and the empowerment of progressive organizers. Previously, Henry has organized with the Kamala Harris For the People campaign and with the Tennessee-based racial justice nonprofit, The Equity Alliance. He also has experience working in the offices of U.S. Representative Jim Cooper (TN-05) and U.S. Senator Sherrod Brown (OH-D).
Henry graduated from Oberlin College with highest honors in comparative American studies based upon his research on relational organizing tactics, voter protection efforts, and political communications on electoral campaigns in the Deep South. He also finished with an additional major in creative writing. While at Oberlin, Henry served as student body president, as co-editor-in-chief of Oberlin's oldest literary magazine, and as an appointed representative on the Presidential Initiative for Racial Equity and Diversity.
In his free time, Henry can be found trying his hand at his grandmother's recipes and working his way through DC's independent bookstores.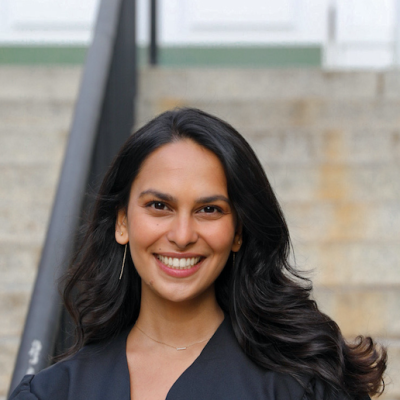 Dhwani Kharel
Dhwani is a Public Health Analyst at the Department of Health and Human Services in the Federal Office on Rural Health Policy. She has previously held positions at The World Bank, The National Women's Law Center, The Congressional Research Service, and The Brookings Area United Way. Dhwani recently graduated from Dartmouth College, earning her degree Phi Beta Kappa with High Honors in Government. At Dartmouth, she was active with several organizations aimed at combatting sexual violence and was the recipient of the Hannah T. Croasdale Award, which is "awarded annually to a member of the senior class who has made the most significant contribution to the quality of life for women at Dartmouth." Upon completing this fellowship, Dhwani hopes to attend law school and eventually work as a civil rights advocate.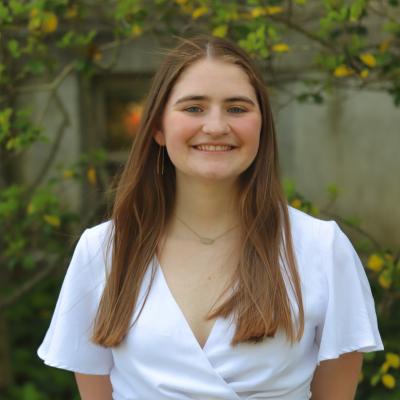 Jessica Lambert
            Jessica is an enrolled citizen of the Choctaw Nation and a registered first-generation descendant of the Eastern Band of Cherokee Indians. She graduated from Princeton in 2022 with an A.B. in Anthropology where she studied American Indian studies, environmental science, and political anthropology. A 2020 and 2021 Udall Scholar of Tribal Public Policy, she is committed to citizen science and community-engaged work that is both accessible and meaningful. At Princeton, Jessica was deeply involved in expanding Native access to higher education and growing institutional support for Native students. She served as co-president of Natives at Princeton for three years, led the Princeton Indigenous Advocacy Coalition, and served as an advising fellow with Matriculate. She also currently serves as co-president of the National Congress of American Indians Youth Commission, where she fights at the national level for Native access to higher education and tribal environmental remediation and protection. During the Truman Summer institute, Jessica was an intern at the White House Council on Environmental Quality. For Truman-Albright, Jessica is working as a Government Relations Fellow at The Wilderness Society in Washington, DC.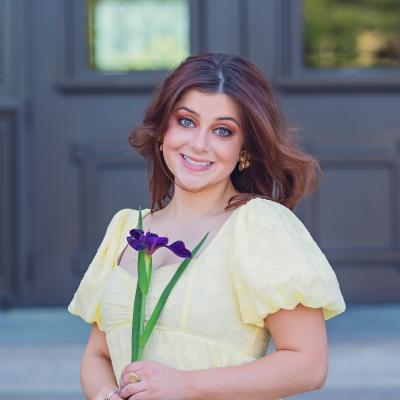 Mia LeJeune
Mia LeJeune serves as a political coordinator at the Democratic Congressional Campaign Committee, the DCCC. Since starting her college career at Louisiana State University, Mia has taken every opportunity to cultivate her passion for campaigns and elections. At just 18 years old, Mia joined John Bel Edwards' reelection campaign as scheduler and helped the Democratic governor secure victory in the traditionally red state of Louisiana. After, she worked on campaigns for various Louisiana ballot initiatives and local elected officials, including Sharon Weston Broome, Baton Rouge's first female mayor-president. Outside of working on campaigns, Mia is passionate about civic engagement among college students. During the 2020 election, Mia and her organization Geaux Vote increased the voting rates of LSU students by 16.7%. This spring, Mia graduated summa cum laude from LSU's Roger Hadfield Ogden Honors College and the Manship School of Mass Communication where she studied political communications. She also successfully defended an undergraduate thesis, a historical analysis of how LSU's military history impacts the political attitudes of the student body. Mia is excited to live in D.C. with her beloved cat, Minnie, and the rest of the Trufam! Most importantly, Mia is eager to help Democratic candidates secure and maintain seats in the House of Representatives. Mia believes progressive leadership is the key to safeguarding access to reproductive healthcare, addressing the impacts of climate change, and ensuring the future of our nation's democracy.
Gregory Henri Marchal
Greg graduated from Michigan State University in May 2022 with his Bachelor of Science in economics and minors in math and data analytics. He participated in an economics research project that analyzed vaccine hesitancy in rural Wyoming. He has presented his findings at the Australasian Agricultural and Resource Economics Society's conference and the University of Toledo 12th Annual Midwest Graduate Research Symposium. Greg has interned at the President's Council of Economic Advisers, American Enterprise Institute, and the Irish Federal Government Department of Housing. An avid soccer fan, he was a volunteer soccer coach for refugee youth in the Lansing, MI area. As a leader in the Fed Challenge, an academic competition on monetary policy, Greg transformed Michigan State's team by making the Federal Reserve's role on inequality in lending the primary focus of the team's presentation. He will further his passion for monetary policy by working as a Research Assistant for the Federal Reserve Board of Governors. Greg is a proud native of the state of Wyoming and a French dual citizen. His passion for skiing has led to him receiving an Avalanche One certification and being featured on the Arapahoe Basin ski resort social media.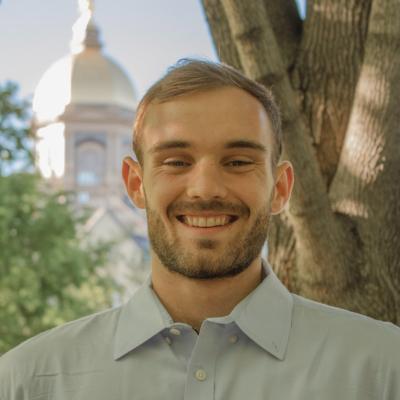 Patrick McCabe
Patrick McCabe is a program assistant at the USAID Bureau for Humanitarian Assistance who has dedicated his studies and work to issues of peacebuilding, global migration, and forced displacement. Previously, Patrick was a postgraduate fellow with the International Organization for Migration in Tangier, Morocco for five months, supporting the FORSATY youth development project. Patrick also worked as a visiting research assistant on the Inclusive Peace Processes team at the United States Institute of Peace during the summers of 2019 and 2020, focusing on mediation and dialogue projects in Cameroon and Afghanistan. In the summer of 2018, he interned in Jerusalem and the West Bank with American Near East Refugee Aid, meeting with stakeholders to write articles on the organization's infrastructure development initiatives. At the University of Notre Dame, Patrick conducted independent research on the implementation of Moroccan migration normalization policies, interviewing people migrating from sub-Saharan countries, civil society leaders, and government officials. Patrick speaks Arabic at an advanced level, having lived in Jordan, Morocco, and the United Arab Emirates. He is also fluent in Spanish, having grown up in Latin America. As a Truman Scholar, he is committed to a career of public service and cross-cultural engagement.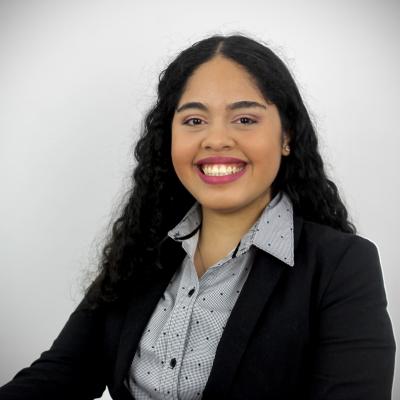 Débora Menieur-Núñez
Débora Menieur Núñez serves as Communications Manager for the Medical Device Innovation Consortium (MDIC) . She has over 7 years of social media strategy management and digital marketing consulting experience for national and Latin American markets.
Before joining MDIC she served as Marketing and Communications Account Manager at Health2 Resources, an award-winning healthcare communications and public relations consulting firm. She also served as Communications Specialist at Excelencia in Education, where she supported the organization's efforts advancing evidence-based practices in higher education.
She also serves as volunteer Executive Director of The Hope for Us Charity Puerto Rico where she leads their efforts to advance equitable access to education and resources to K-12 students of the public school system in Puerto Rico.
Débora graduated Summa Cum Laude, double majoring in Entrepreneurial and Managerial Development and Human Resources with a Minor in Psychology from the Inter American University of Puerto Rico, Arecibo where she became the first Truman Scholar. Débora served as a HETS Student Ambassador, President of the Student Body Council, Comedy Club, ADEIC (Student Association for Internationalization), and Founding President of NSLS Inter-Arecibo. She has recently published "Art of Procrastination: Coloring & Activity Book" celebrating the importance of taking a break for mental health.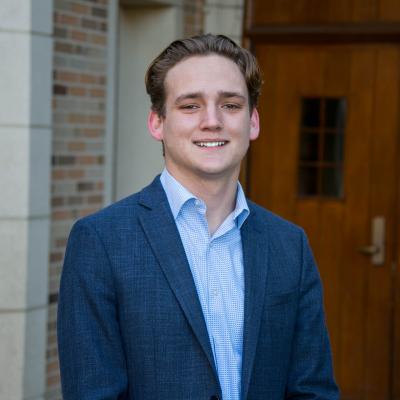 Greg Miller
Greg studied applied and computational mathematics and statistics, and economics. Greg served as President of the Roosevelt Institute at Notre Dame and co-founded the South Bend Tenant Association, he is interested in serving at the intersection of housing policy research and advocacy. In the spirit of his work with BridgeND, a club dedicated to bipartisan conversations and promoting civil political discourse at Notre Dame, Greg also cares about fostering a culture of open political dialogue, including facilitating ideologically diverse political conversations. By pursuing a joint JD/PhD program, Greg seeks to redefine the established landlord-tenant model through increased access to shared equity housing, supporting people into pathways to intergenerational wealth. In his career, he plans to even the asymmetrical balance of power between landlords and tenants, and continue his advocacy for tenant rights.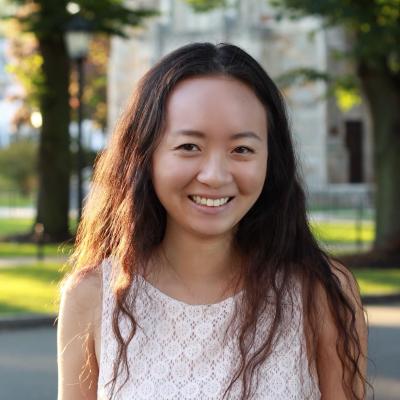 Jenna Mu
Jenna is a public health analyst with the Federal Office of Rural Health Policy within the United States Department of Health and Human Services. She recently graduated from Boston College as a Gabelli Presidential Scholar, global public health major, and pre-dental student. She is passionate about the fields of global public health, dentistry, and environmental justice, and actively seeks opportunities at the intersection of them. At Boston College, she was a research fellow for the Global Observatory on Pollution and Health, where she investigated various forms of pollution (air, ocean, plastic) and ways to address them. She has also conducted research focused on environmental health with the Harvard School of Dental Medicine, University of Rwanda, United Nations Environment Programme, Copperbelt University in Zambia, and World Dental Federation. In the future, Jenna hopes to attend dental school and obtain a Master in Public Policy degree in order to reduce health disparities and environmental degradation.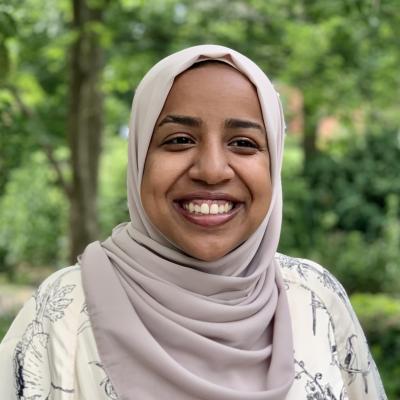 Mena Mohamed
Mena Mohamed is a research analyst at the Washington DC Economic Partnership, an organization dedicated to promoting economic opportunity throughout the District of Columbia. Through economic development reports, data analysis, and maps, she supports business attraction and retention efforts and conducts research on industry sectors, real estate development, and neighborhood growth in DC. Prior to this role, she worked as a program associate at international media nonprofit Internews, where she supported the Technical Leadership Unit, and interned at the Inspection Panel, the World Bank's independent accountability mechanism.
Mena graduated from Georgetown University with a bachelor's degree in foreign service and a certificate in Arab Studies and now lives in Alexandria, VA. She currently volunteers with Women of Color Advancing Peace and Security with the Race Across the Pond Initiative and at the Washington English Center. She hopes to pursue a career in urban planning and development to further explore the intersection between urbanization, migration, and climate change.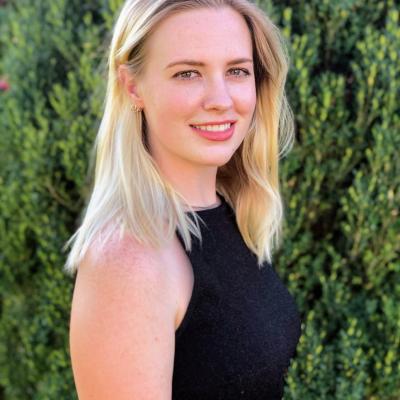 Elise Nicole Scott
Elise Scott is the special assistant to Lisel Loy and Kelly Darnell. Prior to joining the BPC, Scott interned for the Fund for the City of New York. Scott has previously worked for Utah's State Legislature, Commission for Service and Volunteerism, Department of Heritage and Arts, and the United States District Court for the District of Utah. She also has experience in campaign staffing, fundraising, and opinion journalism.
Scott is the recipient of the Harry S. Truman Presidential Scholarship for Utah in 2020 and is currently a Truman-Albright Fellow. Scott graduated from the University of Utah with a Bachelor of Science in Political Science and Communication.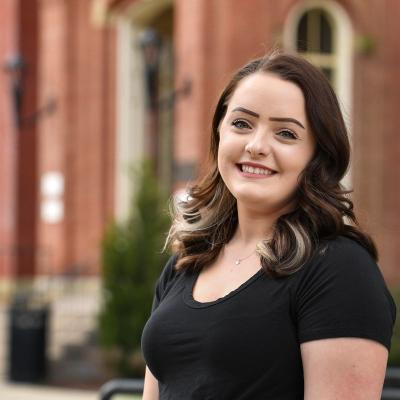 Abby Smith
Abby is a proud West Virginia native and daughter of Appalachia. Abby began her public service career working to provide students in rural areas with better access to educational opportunities. These included working with La Resolana and the West Virginia Speech and Debate Association to promote speech and cultural awareness. As much as Abby loved working on rural education, she knew that this was not her public service path forward. Truman Scholars Leadership Week helped Abby realize her true passion for National Security, specifically, domestic intelligence and Christian religious extremism in the United States. This fall, Abby will attend Georgetown University to pursue a Master of the Arts in Security Studies, where she will focus on intelligence. Abby received a Bachelor of the Arts in Political Science (summa cum laude) from West Virginia University.
In addition to being a Truman Scholar, Abby was named a 2021-2022 Eberly Scholar and a 2022 West Virginia University Foundation Outstanding Senior. In her spare time, Abby enjoys quilting, cross-stitching, and catching up on the latest episodes of Succession and Ted Lasso. She also enjoys spending time with her partner, Jared, and their cat, Toby.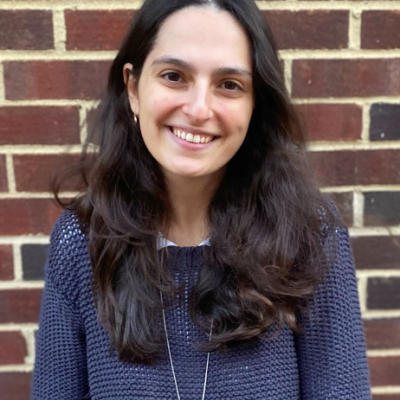 Julia Udell
Julia is a Litigation Support Fellow at Civil Rights Corps, where she works on projects challenging the exploitation of incarcerated people and their loved ones. Julia has interned previously as an investigator for the Bronx Defenders, contributed to research and advocacy for the Brennan Center for Justice, and supported civil rights litigation with Neufeld Scheck & Brustin. In her work with Columbia Law's Initiative for a Just Society, she assisted with death penalty and life without parole litigation, including by conducting an empirical study on procedural injustices in the federal courts. Julia received a bachelor's in History from Columbia and a master's in Criminology from Oxford, where she was a Euretta J. Kellett Fellow.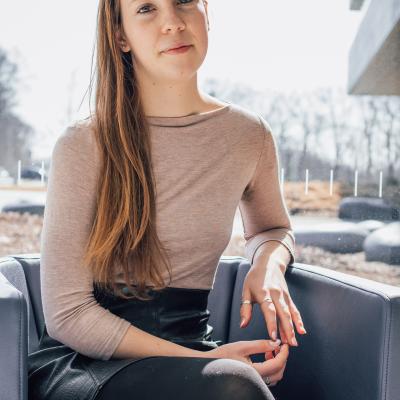 Sena Wazer
Sena graduated summa cum laude from the University of Connecticut with her BA in Environmental Studies. She is passionate about environmental and climate justice. This passion brought her to Sunrise CT, a youth-led climate action organization, which she led for three years. During that time Sena organized climate strikes, youth lobby days, and educational events, and spoke to many audiences about climate and environmental action. She also worked with the CT state legislature, helping to pass a bill that made CT the second state in the nation to require climate change education in public schools. Along with being a 2021 Truman Scholar, Sena has had her work recognized by the University of Connecticut, Clean Water Action, CT Magazine, and Phi Beta Kappa honor society. After working for a few years, Sena intends to pursue a Master's in Public Policy, which she plans to use to further bring her passion for climate and social justice into public policy.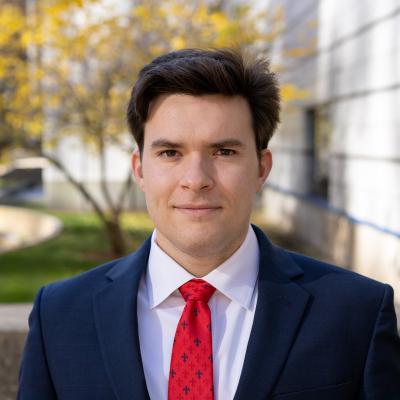 Max Williamson
A native of Wilmington, Delaware, Max currently works at the Rockefeller Foundation's Pandemic Prevention Institute. In his role, he supports a team developing a global data modeling platform designed to more easily identify, track, and forecast the emergence and spread of transmissible diseases. In May of 2022, he graduated with a bachelor's in computer science from the Massachusetts Institute of Technology, where he served as the student government's Chief of Operations. Previously, Max worked on Senator Chris Coons' foreign policy team and as his re-election campaign's data director. He has also worked as a data engineer for the Himalayan Cataract Project. During the earlier days of the pandemic, he was responsible for managing the standup and launch of a new COVID testing and genomics lab at Delaware State University. While at MIT, Max worked as a student organizer for the 2020 Biden primary campaign in Massachusetts and New Hampshire. In the future, Max plans to pursue either a master's in public policy or a law degree in his quest to make data more accessible, informative, and persuasive to policymakers at all levels of government.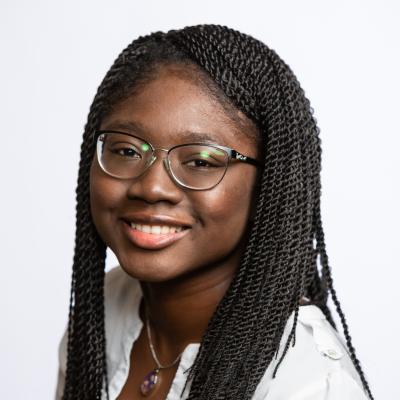 Mina Yakubu
Mina Yakubu is a legal assistant at the Center for American Progress. Before joining American Progress, she worked as the Program and Communications Associate at the University Network for Human Rights and researched art, culture, and memory in Ghana and Liberia. She attended the University of North Carolina at Chapel Hill as a Jack Kent Cooke and Morehead-Cain scholar, where she earned her bachelor's degree in Political Science and African, African American, and Diaspora studies.
Mina is a proud Ghanaian immigrant to the United States. Her hometown is Wilmington, NC. 
She is passionate about human rights law and advocacy. In college, Mina worked with various advocacy organizations globally, including the Legal Aid Scheme in Accra, Ghana, where she provided services to low-income populations; the Tahirih Justice Center in Atlanta, Georgia, where she conducted demographic research about immigrant populations; and The Innocence Project in London, England, where she managed communications with applicants and conducted research on wrongful convictions.
Mina enjoys reading books (especially those by African authors) and chatting with friends in her free time.
Host a Truman Scholar
If you are a public service employer in the DMV area interested in hosting a Truman Scholar, please contact us for details on our program.
Contact Us