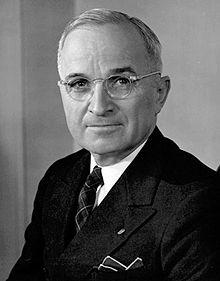 We take risks by investing early. The Truman Foundation identifies aspiring leaders at an important inflection point in their development – when they are college juniors – and recognize and reward their commitments to careers in public service. Although certainly accomplished, many are still largely untested. Yet when you look at what the now more than 3,300 Truman Scholars have achieved, our risk-taking is paying off. 
For a small investment – at the right time – the returns are impressive. Today, Trumans work in the West Wing, sit on the US Supreme Court, and serve in federal and state legislatures. They are transforming nonprofits, delivering crucial services, and organizing for change in local communities.  And Truman Scholars are leaders in academia, research, and health care. They can be found in every branch of the Armed Services.  And many make a difference far beyond the borders of the United States.
Join with us and support the future of public service. 
Give Back & Get Involved
Support young Americans who are making a difference and become part of the future of public service leadership.
Do your duty and history will do you justice.
- Harry S. Truman
Give to Truman