2023 Public Service Awards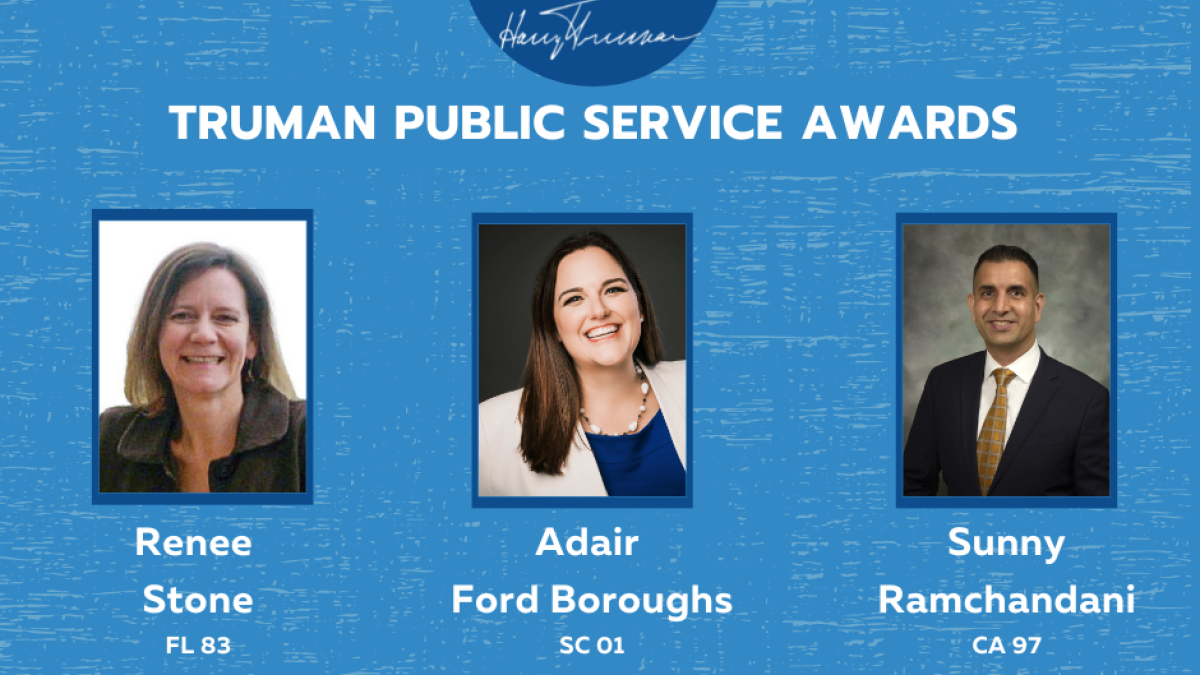 In 2023, we will present three awards to leaders who have distinguished themselves in public service careers and made significant contributions to the Truman community. Please join me in recognizing:  
Renee Stone (FL 83) for the Elmer B. Staats Award,
Adair Ford Boroughs (SC 01) for the Joseph E. Stevens Award, and
Sunny Ramchandani (CA 97) for the Ike Skelton Award. 
Thank you to everyone who submitted nominations. Meet our winners: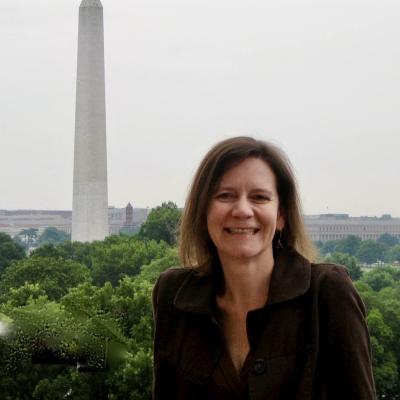 Renee Stone (FL 83)
Renee Stone has nearly three decades of experience in the federal government, non-profit organizations and private law practice. She has held senior policy, legal, and management positions at the U.S. Department of the Interior, U.S. Department of Energy, and the National Oceanic and Atmospheric Administration, as well as the Natural Resources Defense Council and other non-profit organizations.
Originally from Florida, she received a BA majoring in English from Rollins College, an MA in modern history from Oxford University and a JD from Stanford Law School. She is a Rhodes Scholar and a Truman Scholar. Renee has been involved with the Truman Foundation for many years, including serving on the 2004 Task Force that evaluated options for future growth of the scholarships. This Task Force was directly responsible for the creation of the Truman-Albright Fellows program as well as our Democracy and Governance Fellows Program. She has long served on both the Truman Scholar Finalist Selection Committee and Washington, DC area Scholar Selection panels. Renee has served as a mentor to countless Truman Scholars and a frequent speaker at the Foundation's Summer Institute and Fellows programs.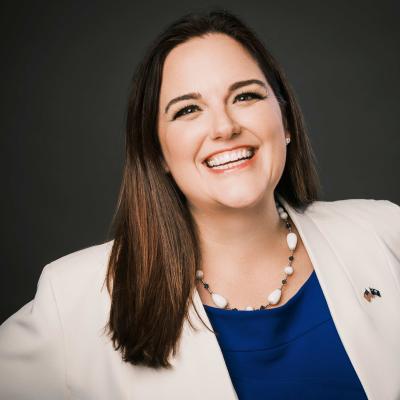 Adair Ford Boroughs (SC 01)
Adair was officially sworn in as United States Attorney for the District of South Carolina on July 26, 2022, following a nomination by President Joseph R. Biden and U.S. Senate confirmation.
Prior to her confirmation as U.S. Attorney, Adair was a Partner at Boroughs Bryant, LLC, a firm she co-founded in 2021 to handle civil rights and other complex federal litigation and provide strategic counsel to nonprofits. In 2020, Adair was the Democratic Nominee for U.S. Congress in South Carolina's Second Congressional District, where she raised over $2.5 million and increased the democratic vote share by 42%. Prior to her run, Adair served for three years as Executive Director of Charleston Legal Access, a nonprofit, sliding-scale law firm that she helped found to address the justice gap in South Carolina. From 2013 to 2017, Adair clerked for United States District Judge Richard M. Gergel, where she worked on a number of high-profile cases including United States v. Dylan Roof, where the defendant was convicted of killing nine Black parishioners during a prayer meeting at the historic Charleston Emanuel AME church. Adair began her legal career in the Tax Division of the U.S. Department of Justice in Washington, D.C. as part of the Attorney General's Honors Program, serving from 2007 to 2013. While there, she handled complex civil ligation across the country, received awards for her trial work and mentorship of new attorneys, and served on the Assistant Attorney General's Diversity Committee where she led the work on overhauling the Division's hiring practices. Prior to law school, Adair taught high school mathematics in South Carolina's public schools.
Adair received her J.D., with distinction, from Stanford Law School in 2007 and her B.S. in Mathematics, summa cum laude, from Furman University in 2002. She is a 2001 Harry S. Truman Scholar from South Carolina and has remained active in the Truman community since being named a Scholar. She has served on the Atlanta Regional Review Panel, the Finalist Selection Committee, and the Truman Council. She helped set up Friends of the Truman Foundation and served as its founding board chair, served on two Executive Secretary search committees, spoken to Truman Democracy Fellows, served as a Senior Scholar at TSLW, served as a mentor to Truman-Albright Fellows, and served as President of the Truman Scholars Association.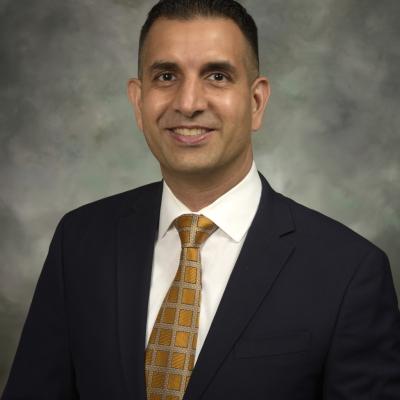 Sunny Ramchandani (CA 97)
Sunny Ramchandani, Captain in the Navy Reserves,  currently serves as the Chief Executive Officer of Flagship Health, a health enterprise designed to deliver cutting-edge primary health services to veteran seniors and their spouses.
He previously served as the Senior Vice President, Operations for Radiology Partners, the largest radiology practice in the United States. Prior to his role at Radiology Partners, Dr. Ramchandani served as the Deputy Chief Medical Officer at Aetna, where he operationally executed various clinical innovations throughout Aetna's enterprise. 
Dr. Ramchandani previously served as the Chief Population Health Officer at Naval Medical Center San Diego. Prior to this assignment, Dr. Ramchandani was the first Navy physician to be selected as a White House Fellow and served as the Chief Medical Officer of the Federal Employee Health Benefit Program (FEHBP). 
In 2009, Dr Ramchandani deployed to Afghanistan as the Senior Medical Mentor for the Afghan National Security Forces and led the development of Afghanistan's current national hospital standards. Dr Ramchandani previously served as the Integrated Chief of General Internal Medicine at the Walter Reed National Military Medical Center, where he helped redesign primary care departments to a Population Health/Medical Home model in 2008. 
Dr Ramchandani earned his MPH from the Harvard School of Public Health and his MD from the Yale School of Medicine, where he received the Norman Herzig Award for his dedication to humanitarian service in India. He earned his BS from the U.S. Naval Academy, where he was a Truman Scholar and graduated first in his class academically.
Dr Ramchandani's healthcare awards include the Outstanding 50 Asian Americans in Business Award, the Department of Defense Health System Innovation Award, the American Medical Association's Excellence in Medicine Leadership Award, and the Federal Asian Pacific American Council Achievement Award. His military citations include the Bronze Star Medal, Meritorious Service Medal, and the Navy/Marine Corps Commendation Medal.
Dr Ramchandani served for many years as a Senior Scholar during Truman Scholars Leadership Week and as an interviewer on the San Francisco Regional Review Panel. He has served as a mentor for a number of Truman Scholars considering careers either in healthcare or in the military.