2022 Public Service Awards
In 2022, the Truman Foundation will present three awards to leaders who have distinguished themselves in public service careers and made significant contributions to the Truman community. Please join me in recognizing: 
Marcia Chatelain (IL 00) for the Elmer B. Staats Award,
Bill Gates (NV 92) for the Joseph E. Stevens Award, and
Ginny Bowen (SC 03) for the Ike Skelton Award. 
Thank you to everyone who submitted nominations. We received a treasure trove of heartfelt endorsements and hope to recognize leaders not selected this year in the future. Meet our winners: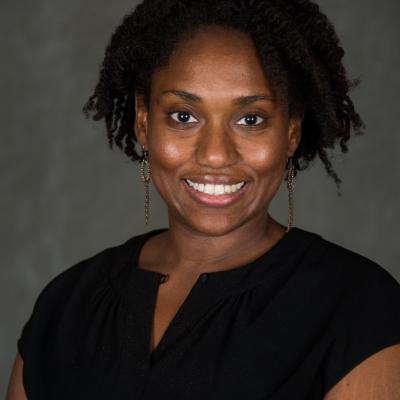 Marcia Chatelain (IL 00)
Dr. Marcia Chatelain (IL 00) is a Professor of history and African American studies at Georgetown University. The author of South Side Girls: Growing Up in the Great Migration (2015), Chatelain is a scholar of African American life and culture. Her most recent book Franchise: The Golden Arches in Black America will be published by Liveright, an imprint of W.W. Norton. In 2014, she organized her fellow scholars in a social-media response to the crisis in Ferguson, Missouri, entitled "#FergusonSyllabus." #FergusonSyllabus has led to similar online initiatives and has shaped curricular projects in K–12 and university settings.
A frequent public speaker and consultant to educational institutions, Chatelain delivers lectures and workshops on inclusive teaching, social movements, and food justice. She has contributed to TheAtlantic.com, Time.com, Ms. Magazine, and the Chronicle of Higher Education, which also named her a "Top Influencer in Higher Education" in 2016. She has appeared on local and national television outlets including C-SPAN, MSNBC, CNN, BBC America, and PBS. She appeared in the 2019 Stanley Nelson documentary, "Boss: The Black Experience in Business." She has hosted "Office Hours: A Podcast," in which she talks to students about the issues most important to them. In 2017, she joined the team of "Undisclosed," a podcast featuring a 16-episode arc about the death of Freddie Gray in Baltimore in 2015. She is also former host of the Slate podcast, "The Waves," a bi-weekly show that covers feminism, gender, and popular culture. 
Chatelain has won several teaching awards at Georgetown, where she also has served on its Working Group on Slavery, Memory, and Reconciliation. During the 2017–2018 academic year she was on leave as a National Endowment for the Humanities Faculty Fellow. Most recently, she has been named a Andrew Carnegie Fellow. She has also been awarded an Eric and Wendy Schmidt Fellow at the New America Foundation. She was named an Andrew Carnegie Fellow in 2019.
Chatelain is a 2000 Truman Scholar from Illinois. She earned a B.A. in Magazine Journalism from the University of Missouri-Columbia and a Ph.D. in American Civilization from Brown University. She continuously gives back to the Truman community, including as a Truman-Albright guest speaker, former Resident Scholar, and mentor to many.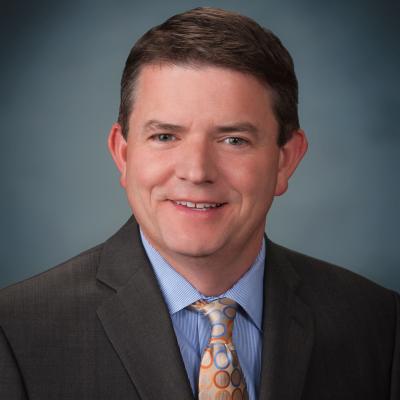 Bill Gates (NV 92)
Bill Gates (NV 92) was re-elected to another four-year term on the Maricopa County Board of Supervisors in 2020, and recently elected Chairman in 2022. Maricopa County is the fourth largest county in the United States with a population of over 4.5 million people. Bill represents over 900,000 residents as a Maricopa County Supervisor. Prior to joining the Board of Supervisors in 2016, Bill served on the Phoenix City Council from 2009-2016, including a stint as Vice Mayor in 2013.
A life-long Republican, Gates founded the Teenage Republican Club at his high school, was an officer in the Iowa Federation of College Republicans, and also served as a Republican legislative district chair and the Secretary of the Maricopa County Republican Committee in the early 2000s. Bill also led the Arizona Republican Party's election integrity efforts in 2006 and 2008 organizing a cadre of poll watchers and attorneys to ensure that every eligible vote was counted.
Gates has been featured in many publications regarding his work as a member of the Maricopa Count Board of Supervisors, particularly as it relates to the operation of elections, including The New York Times, Boston Globe, The Los Angeles Times, The Economist, and The New Yorker. He has appeared on CNN, CBS Evening News, PBS, MSNBC, BBC, as well as several local channels on this same topic.
Gates testified on October 7, 2021 before the United States House of Representatives Oversight and Reform Committee in Washington, DC about election integrity in the results of Maricopa County's 2020 General Election. Bill, along with then-Chairman of the Board Jack Sellers, detailed the steps taken by the county to ensure election integrity and expressed concerns with the recent "audit" of Maricopa County ballots and equipment by Arizona Senate contractors.
Gates served on Gov. Doug Ducey's transition team in 2014 and was appointed by President George W. Bush to the Christopher Columbus Fellowship Foundation in 2006. Bill also was appointed to the Federal Communications Commission Intergovernmental Advisory Committee in 2018.
Gates has practiced law in Phoenix, AZ for nearly 25 years and serves on numerous non-profit boards. He has also been very active in law-related education serving as a regional coordinator and attorney-coach at the high school and intercollegiate levels since graduating from law school. Bill has been married for 25 years and has three daughters ages 20, 18, and 18.
Gates is a 1990 Truman Scholar from Nevada. He earned a B.S. in Economics from Drake University and a J.D. from Harvard Law School. He continuously gives back to the Truman community, including as a Democracy Fellows guest speaker.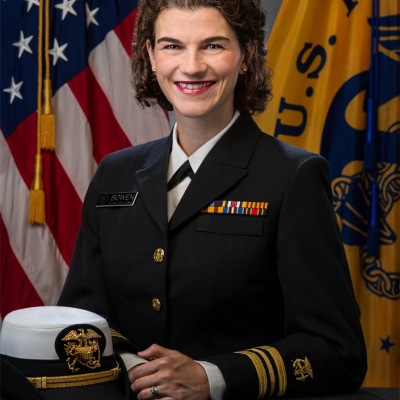 Ginny Bowen (SC 03)
Lieutenant Commander Virginia (Ginny) Barton Bowen (SC 03), is an active-duty scientist officer in the U.S. Public Health Service (USPHS) Commissioned Corps. She was commissioned in 2013 through the Centers for Disease Control and Prevention's "shoe leather epidemiology" training program — the Epidemic Intelligence Service. After completing her fellowship, LCDR Bowen remained at CDC as a communicable disease epidemiologist and subject matter expert in the Division of STD Prevention. During her eight years at CDC, she helped develop programs to rapidly detect and respond to antibiotic resistant gonorrhea and championed congenital syphilis prevention efforts throughout the nation. Her passion for preventing perinatal syphilis infections led to publications in Pediatrics and the New England Journal of Medicine, as well as interviews with The Los Angeles Times, Washington Post, ProPublica, and NPR. In 2021, LCDR Bowen transitioned to a new position as the lead for communicable disease surveillance and response in the Office of Refugee Resettlement's program for Unaccompanied Children.
Over her nine-year career in the USPHS, LCDR Bowen has deployed for a variety of domestic and international public health emergencies, including communicable disease outbreaks and humanitarian disasters. She analyzed daily case and fatality reports from Liberia in the early days of the West African Ebola outbreak to guide CDC's field response and led a domestic team representing five agencies to respond to a multi-state outbreak of syphilis in the U.S. Midwest. In February 2020, LCDR Bowen was deployed to receive and process some of the first case reports of COVID-19 in the United States — a role which quickly expanded from managing a spreadsheet of 14 names and stories to analyzing and describing thousands of daily cases to provide situational awareness to the White House. During 2020 and 2021, she spent over 200 days on deployment to mitigate the spread of COVID-19 among vulnerable populations, including among unaccompanied children at the U.S.-Mexico border and among Afghan refugees arriving as part of Operation Allies Welcome. 
Bowen is a 2003 Truman Scholar from South Carolina. She earned a B.S. in Cellular Biology from the University of Georgia and M.H.S. and Ph.D. degrees in public health from Johns Hopkins University. She has been engaged with the Truman community in a variety of ways since her selection, including serving the past five years as an interview panelist for Truman Scholarship finalists in the Southeast.